Welcome to Sussex Golf Captains
The Autmum Mixed at Ham Manor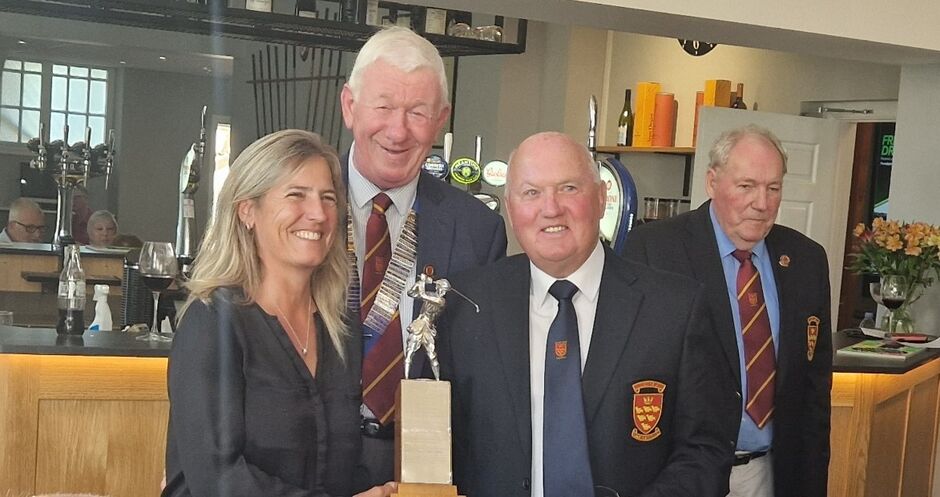 The winners, Stacey Dibbs and Pete Rodger. They scored a magnificent 50 points.
As you can see from the slide show, we had a wonderful day. Ham Manor was a joy to play, the sun shone and we were treated to a magnificent lunch.

1st

Pete Rodger and Stacey Dibbs with 50 points
2nd

Dave Ball and Sylvia Billcliff with 44 points
3rd

Steve Dillamore and Gesine Herman with 44 points

4th

Nigel and Laura Bennett with 40 points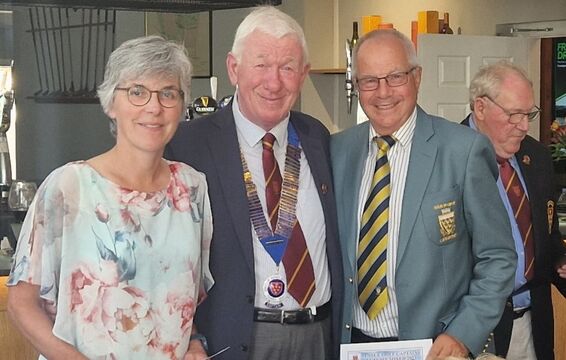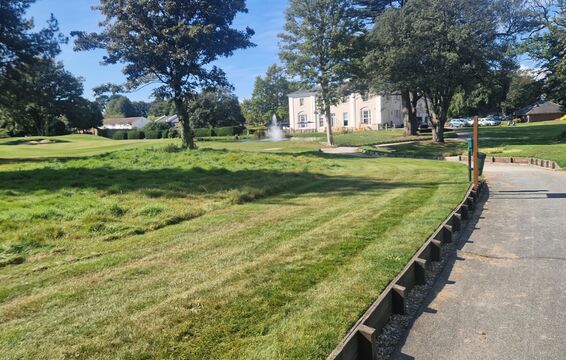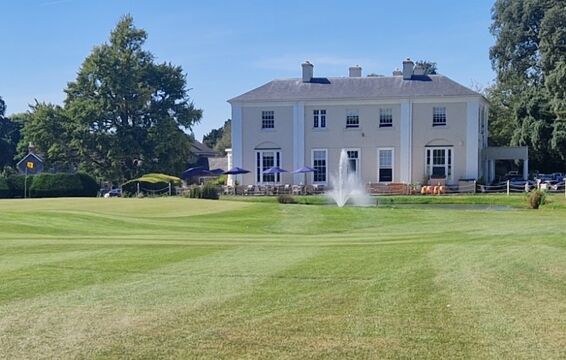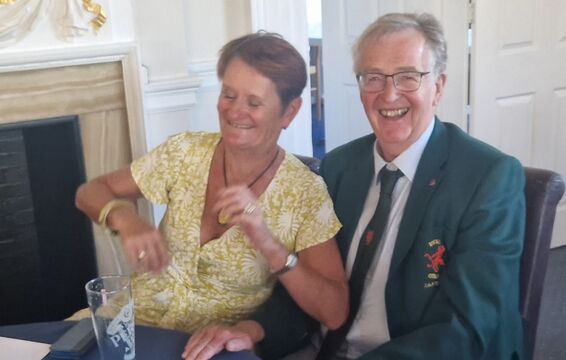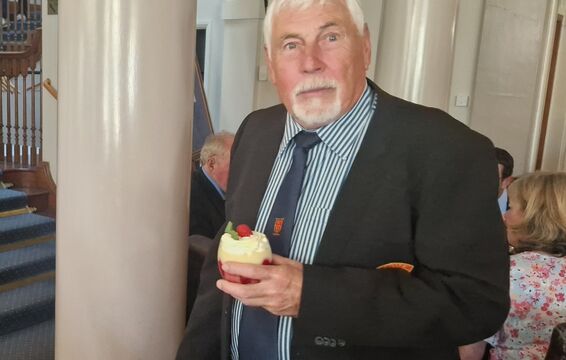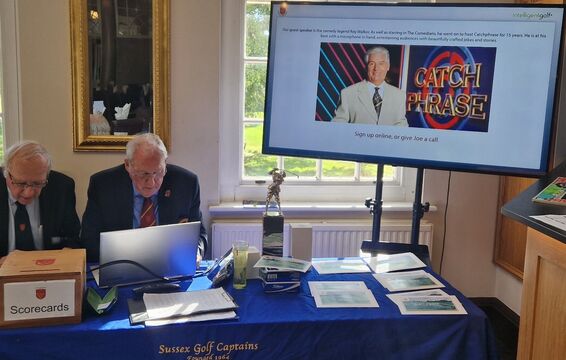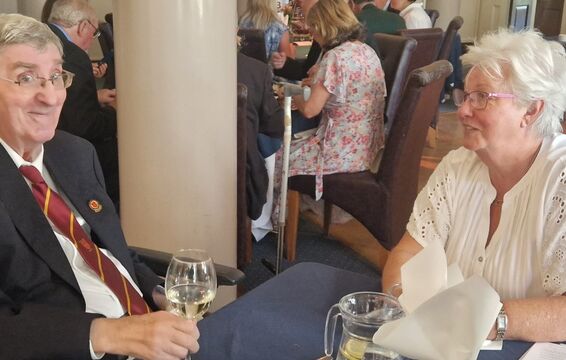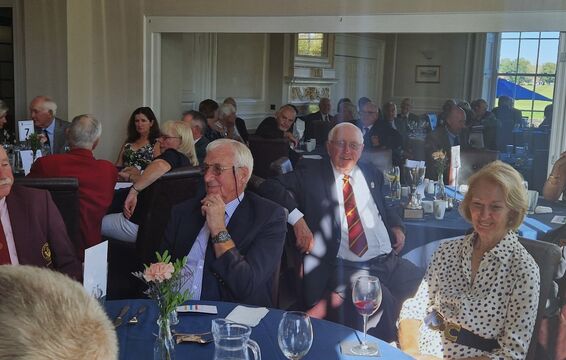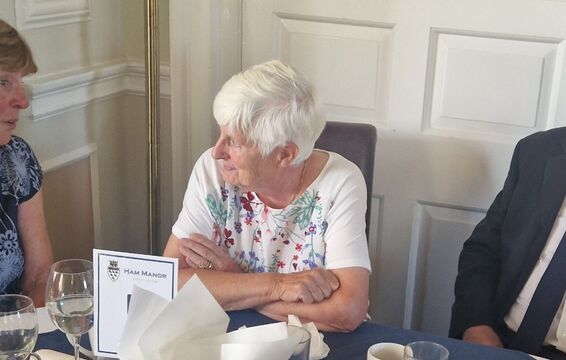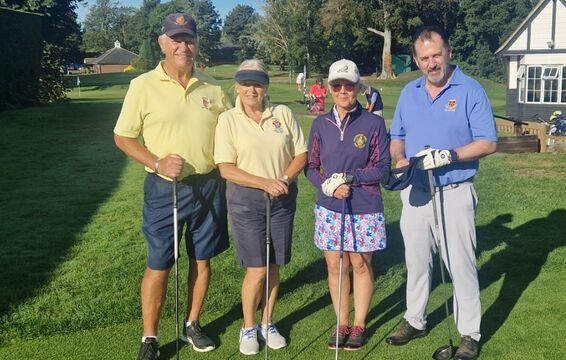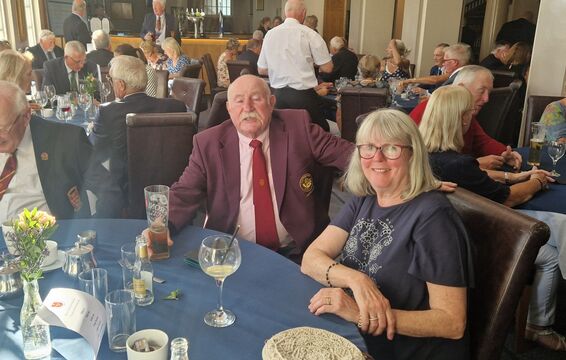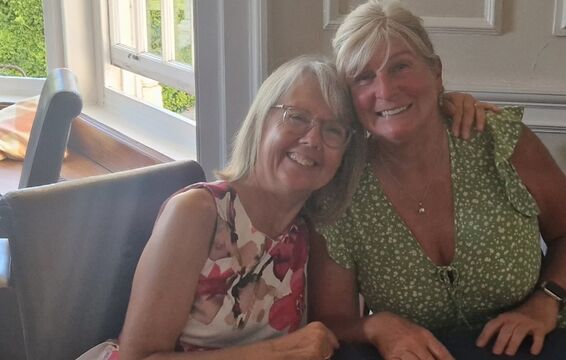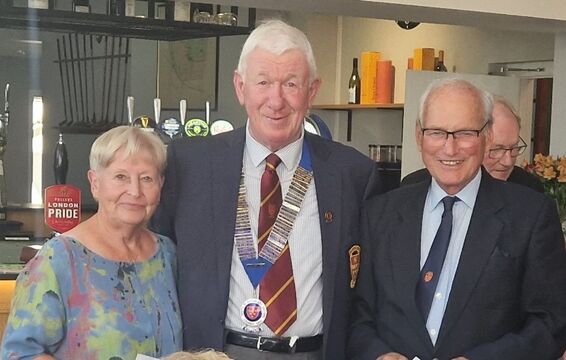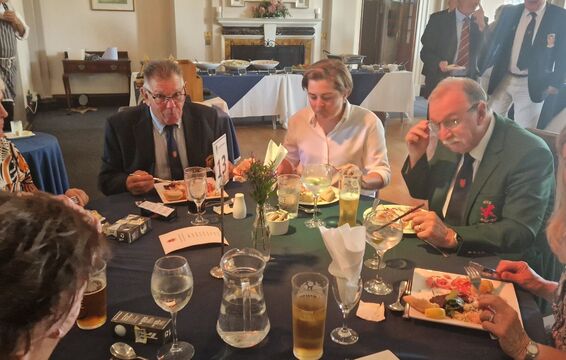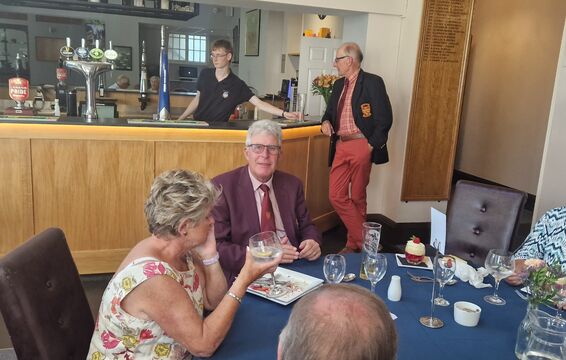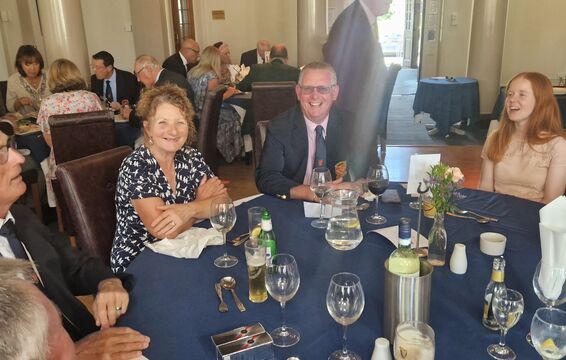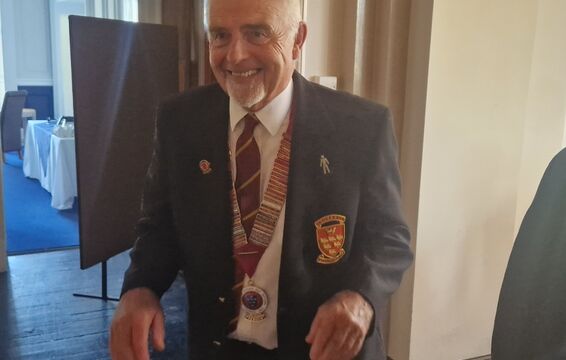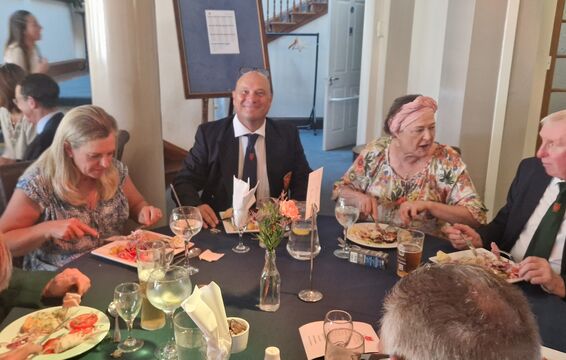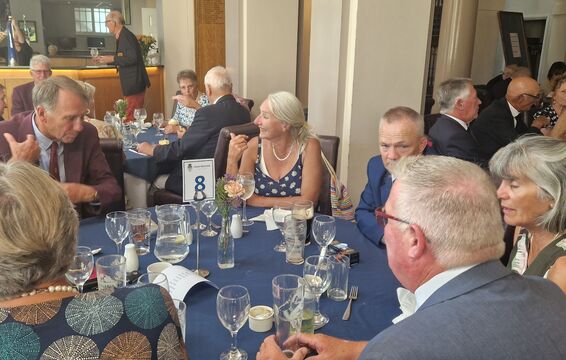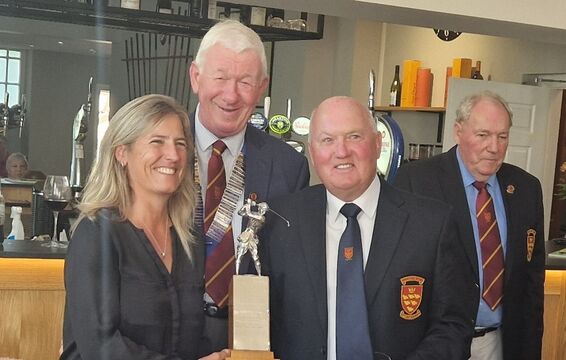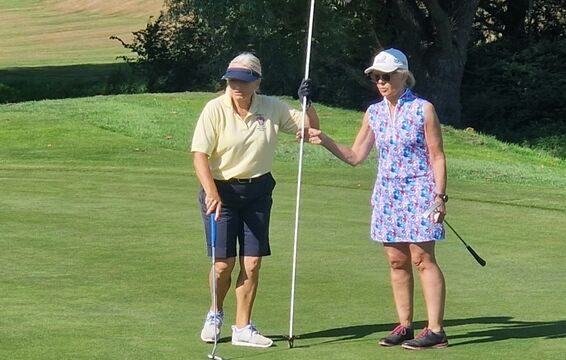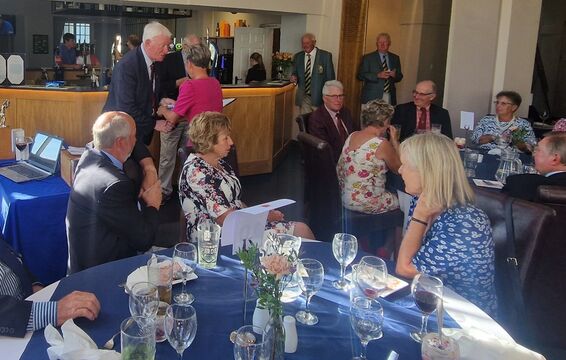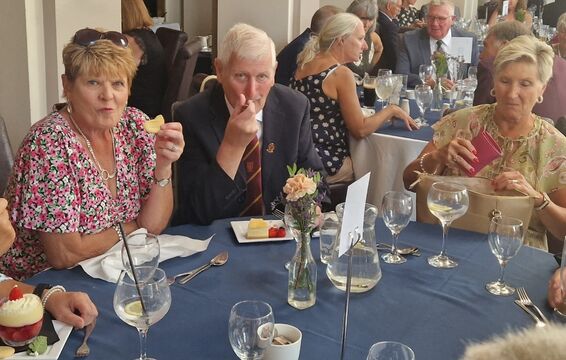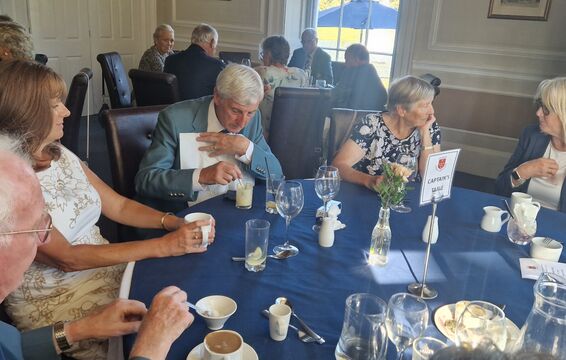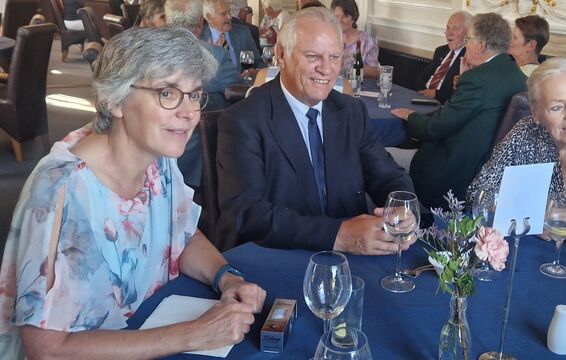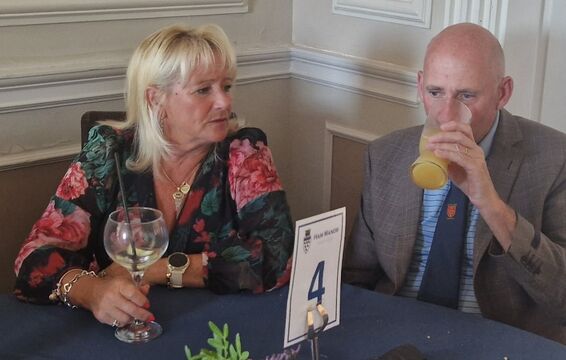 ---
Wiltshire v Sussex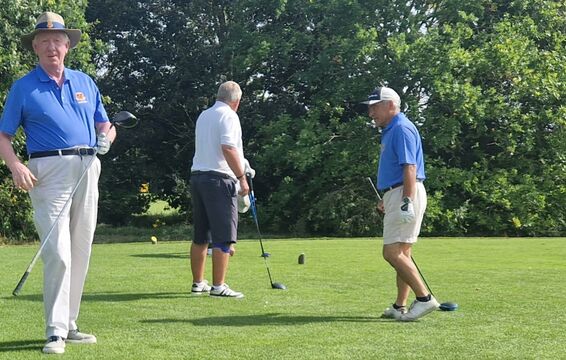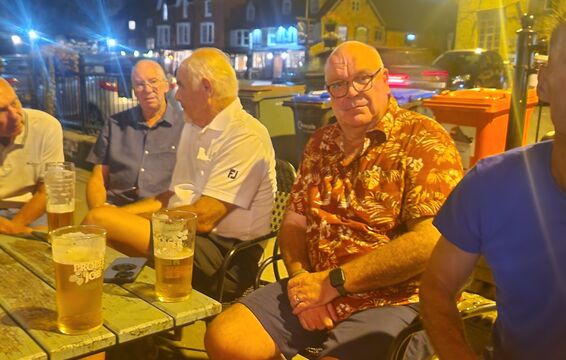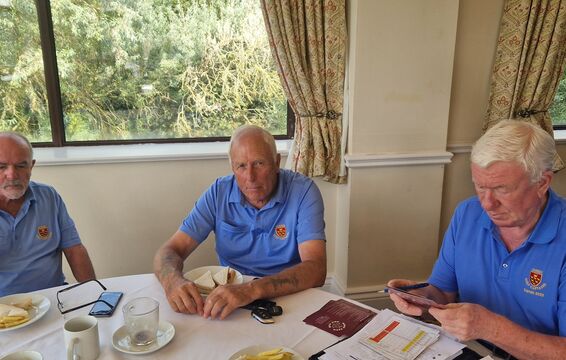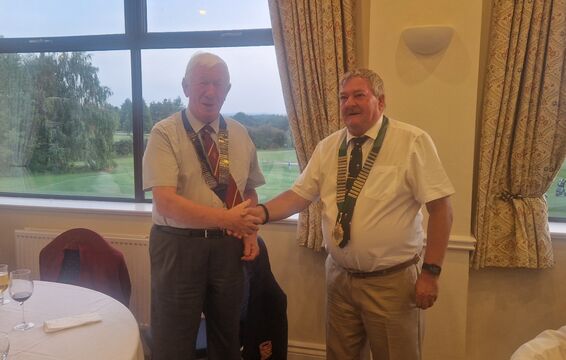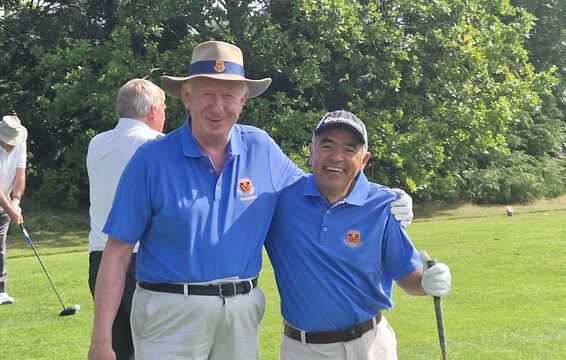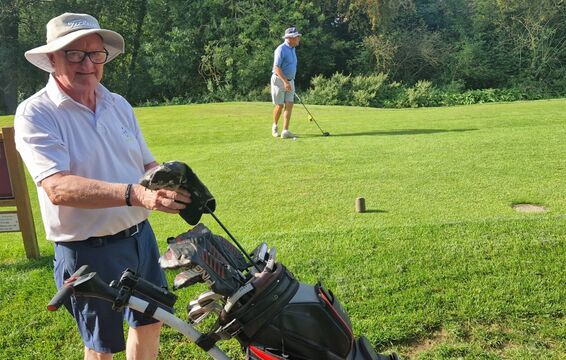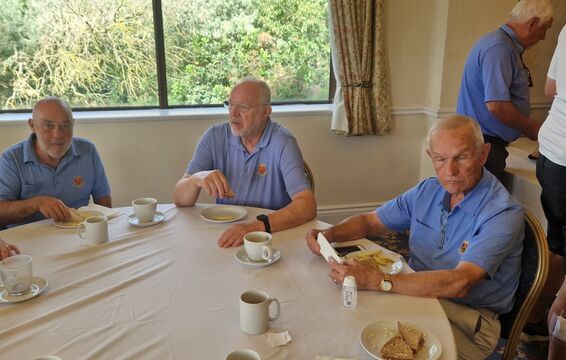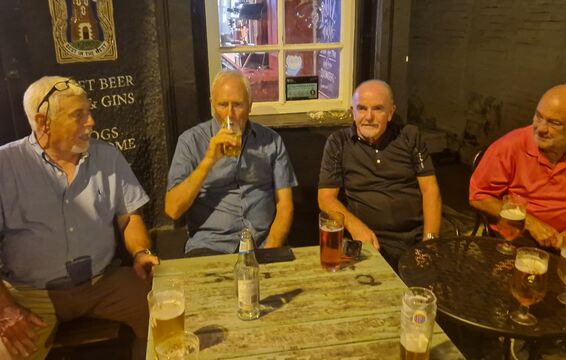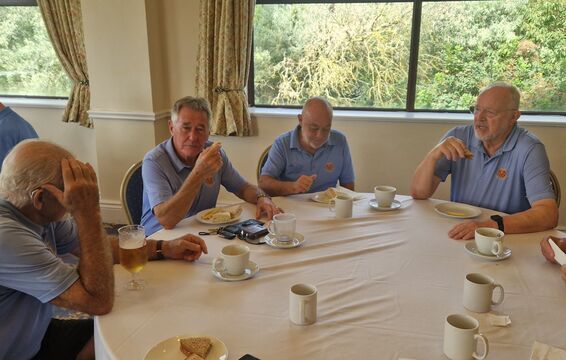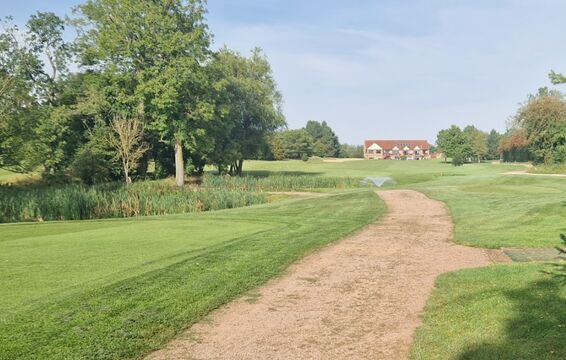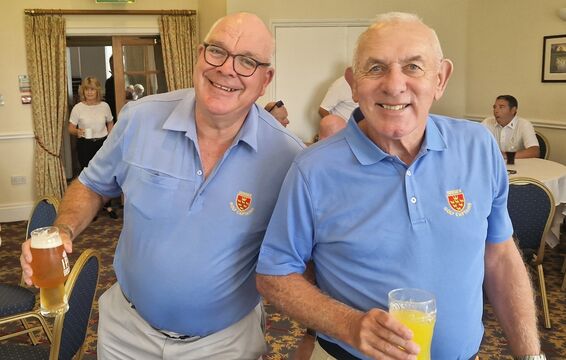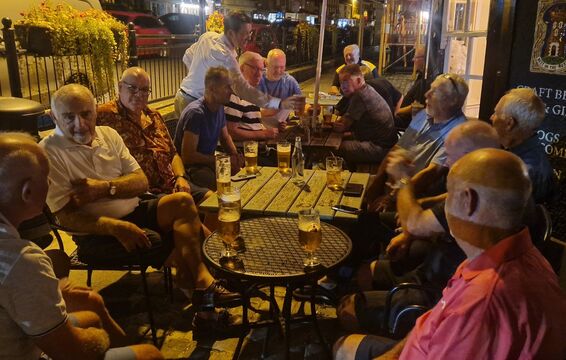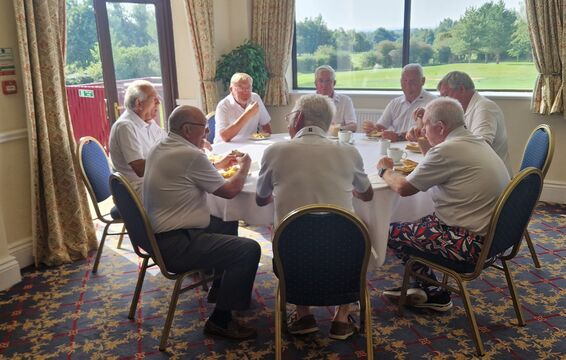 On to the second match of our Tour of the West Country as we take on Wiltshire Captains at Wrag Barn. Will we continue our excellent form? Will last night's beer consumption improve our performance? I can't wait to find out, can you? Read the match report here.
---
Somerset v Sussex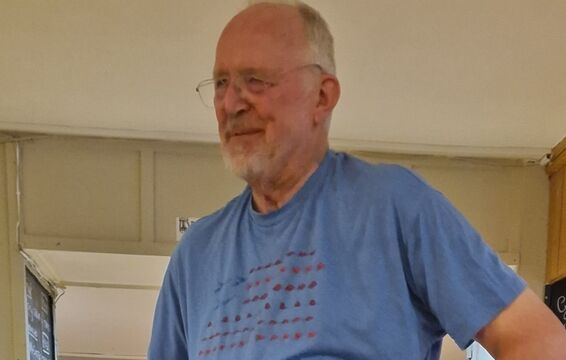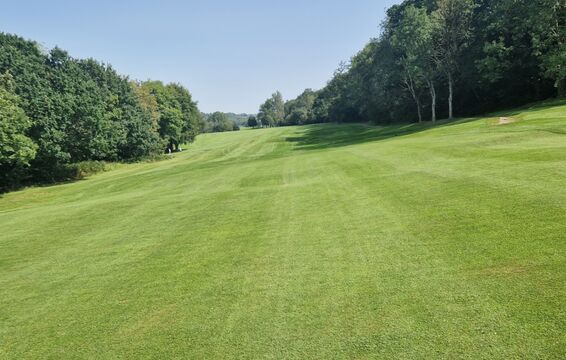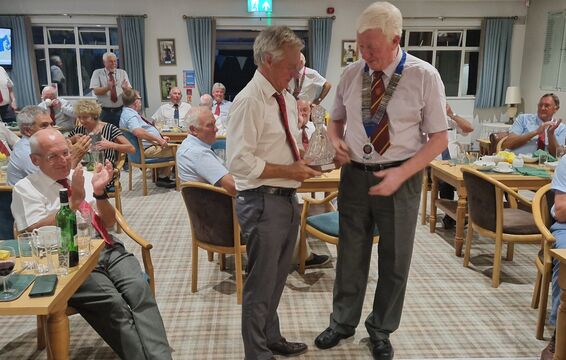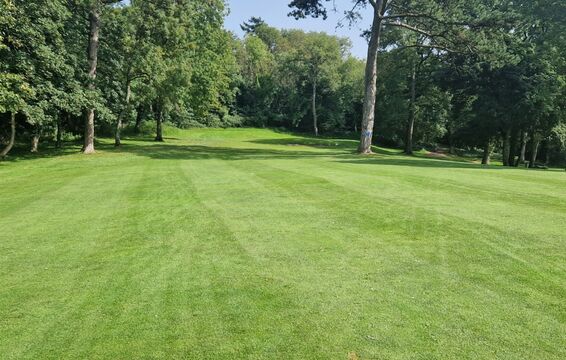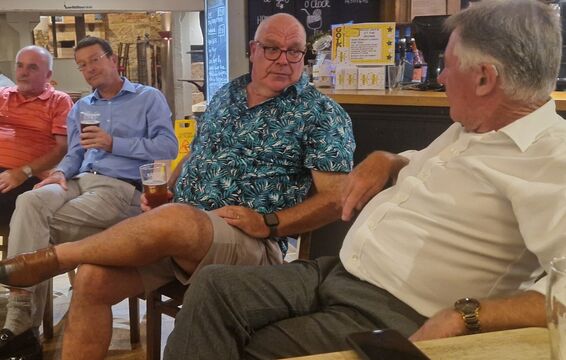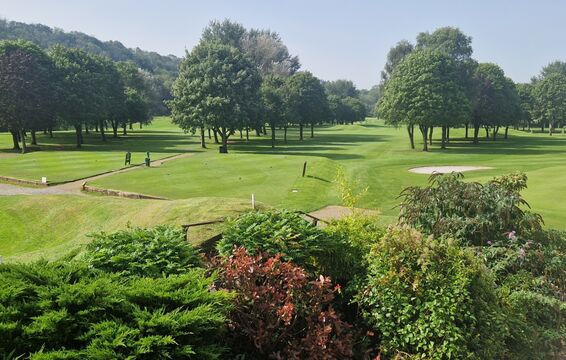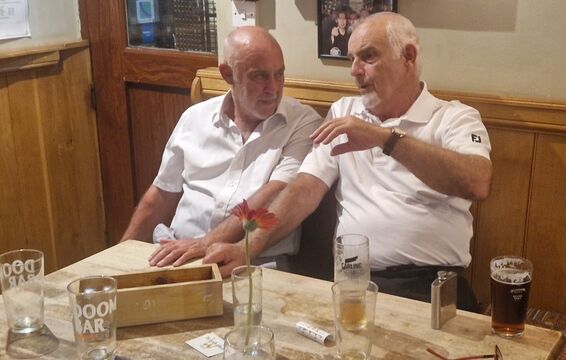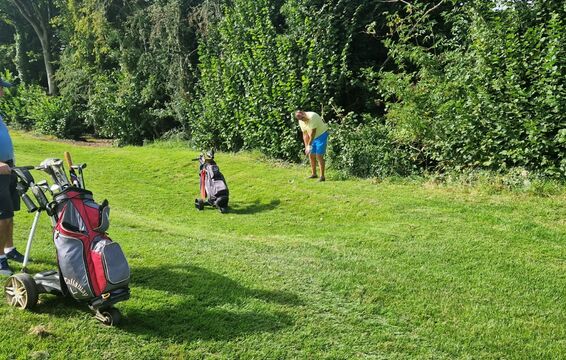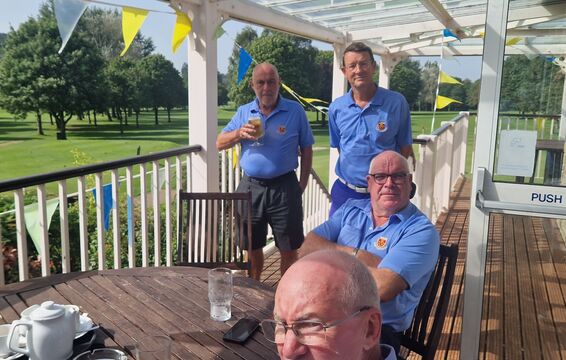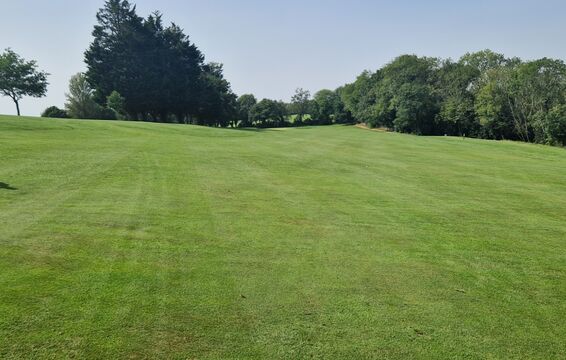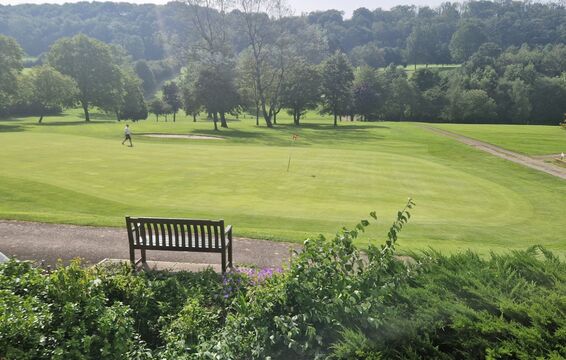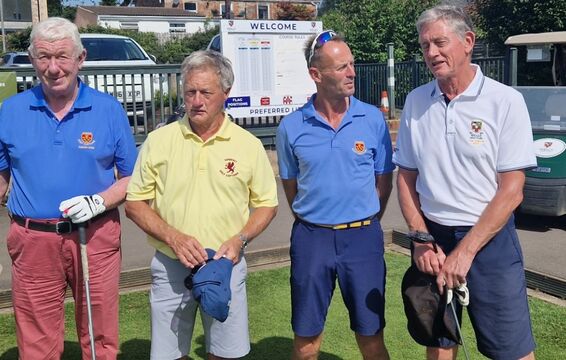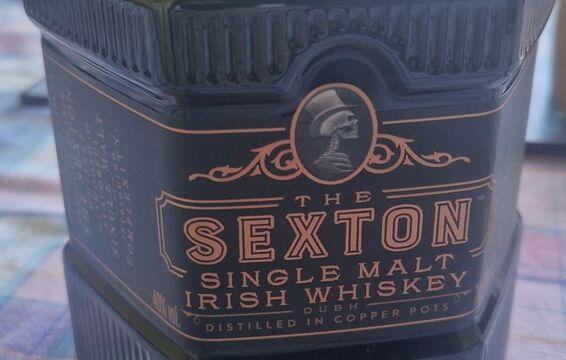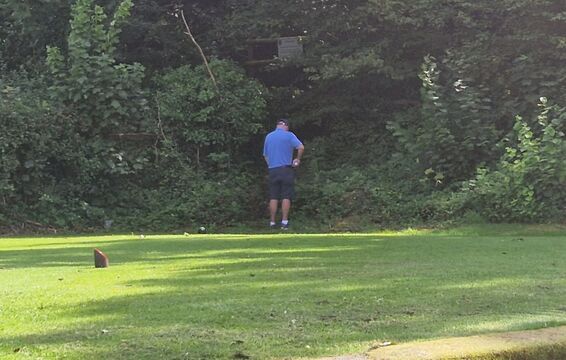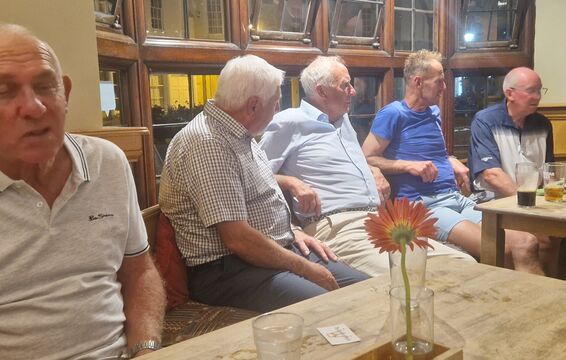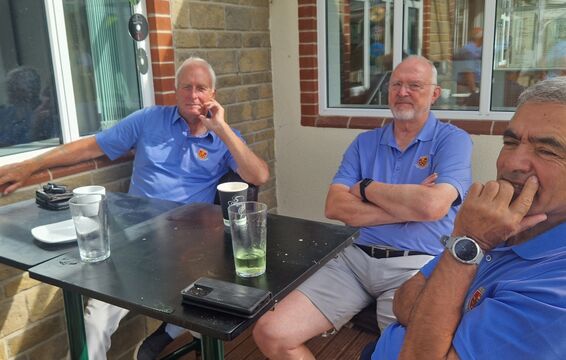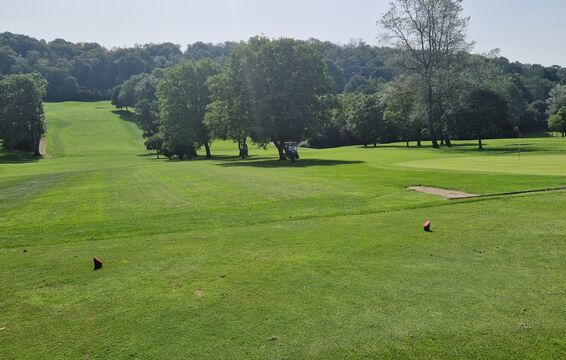 And so the tour of te West Country begins. Following a very long drive, we pitched up at Wells GC, home of the baby-eating Bishop of Bath and Wells to take on Somerset Captains. How did we do? Who pulled the r out of the h? and was there any beer involved? These questions and more are answered here.
---
Essex v Sussex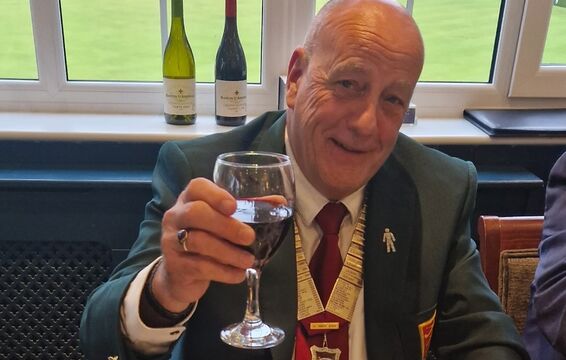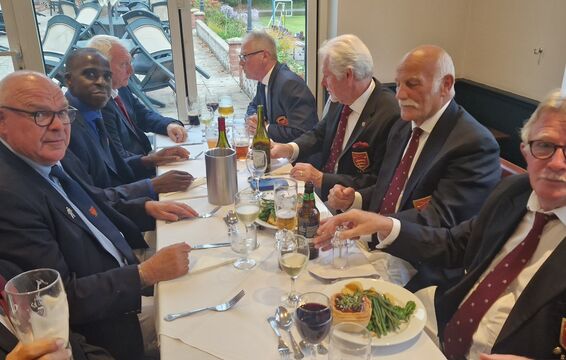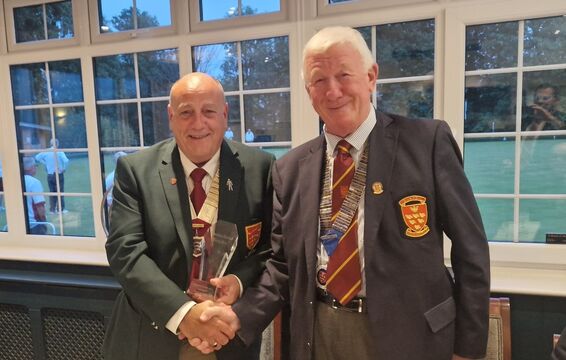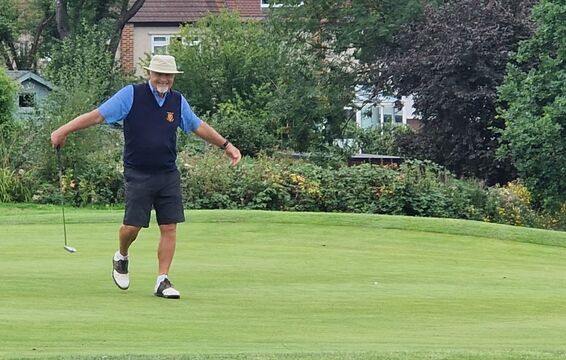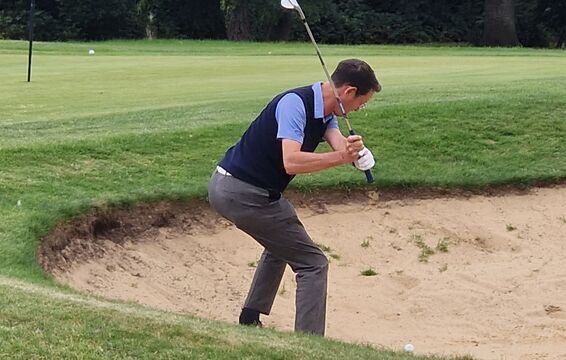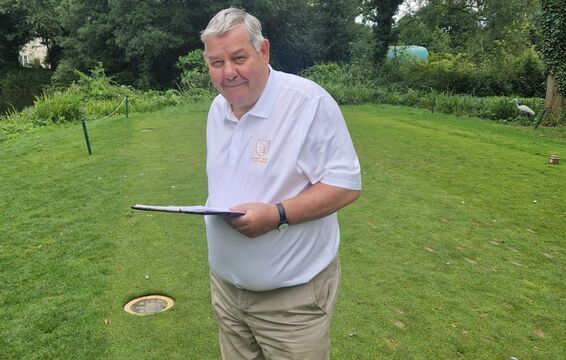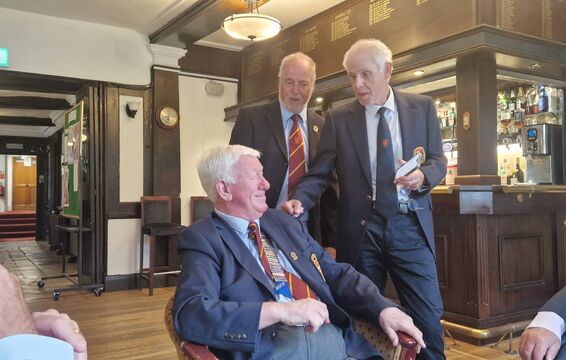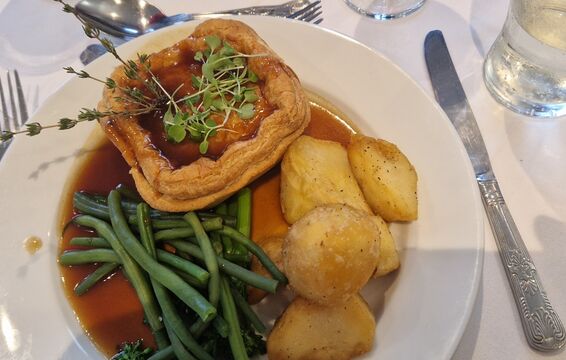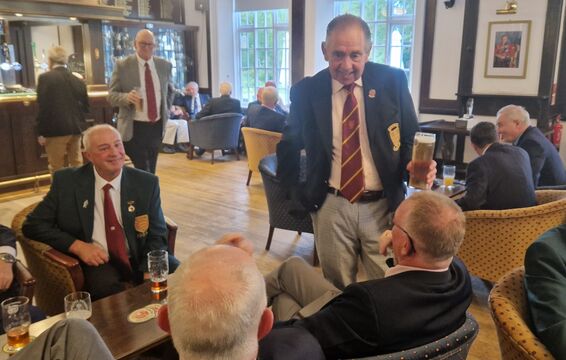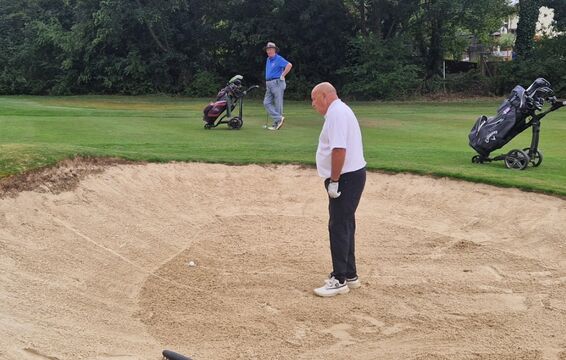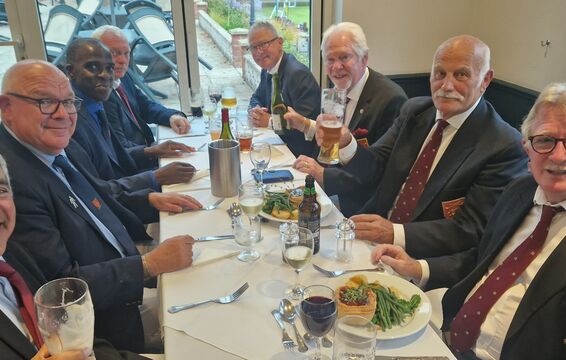 After last year's washout at Dale Hill we travelled to Upminster Golf Club to take on the Essex Barrow Boys. Read the report here
---
Mark Terry's Patron's Day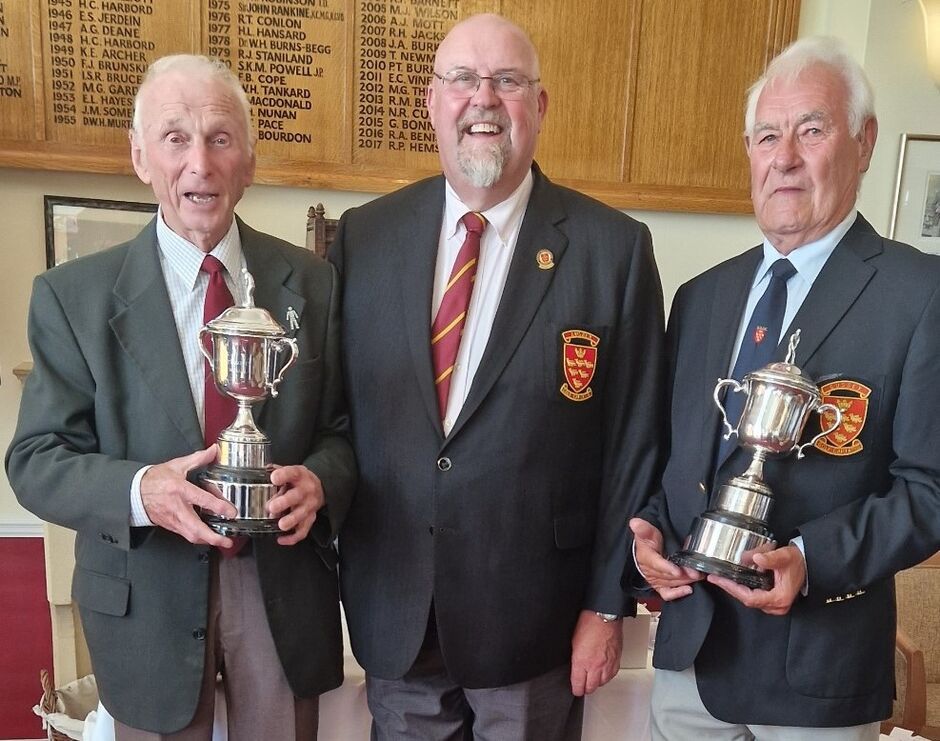 Mark Terry presenting the winners, Frank Horner (86) and Barry Chapman with their trophies.
We rocked up to Crowborough Beacon for Patron's Day. The course is in stunning condition; it looks beautiful. The heather, as you would expect, is a test. This is one of Sussex's most demanding courses but our winners showed that if you kept the ball straight and applied a suitable amount of linament, you could score well.
1st

Frank Horner (86) and Barry Chapman with 45 points
2nd

Trevor Pigram and Mick Stacey with 43 points
3rd

Keith Hayward and John Macaulay with 43 points
4th

Mark Dunn and Santa Wilkins with 43 points
Up next. the Bristow Tankards at Dale Hill.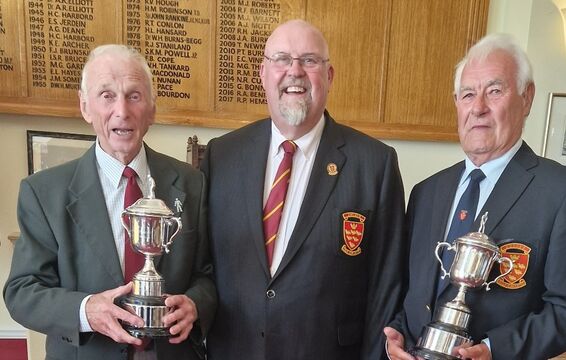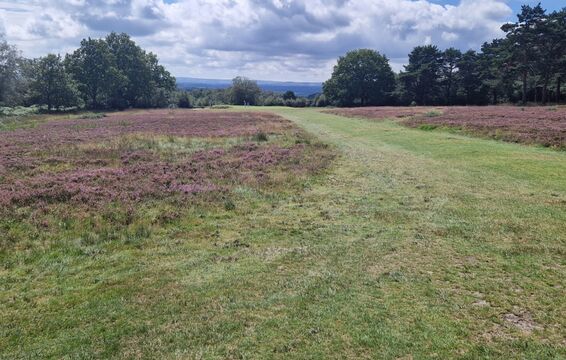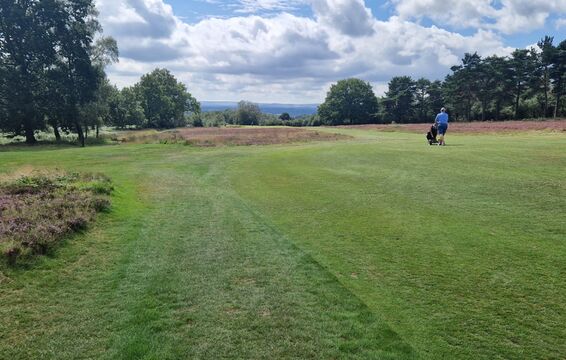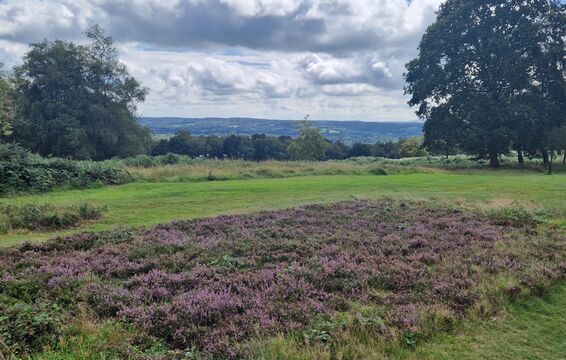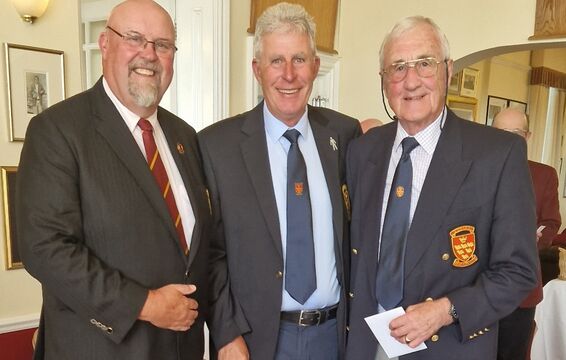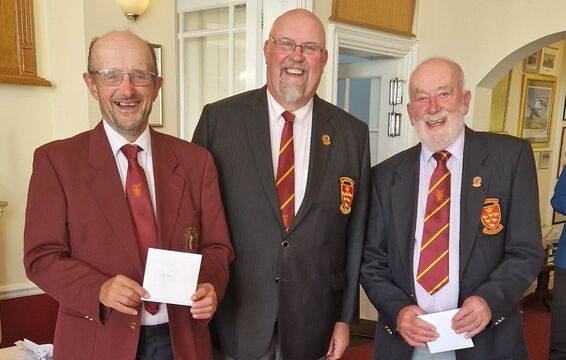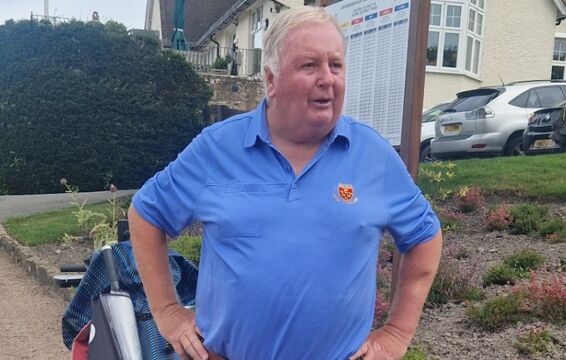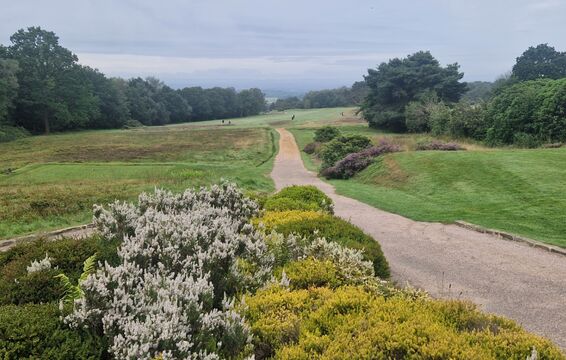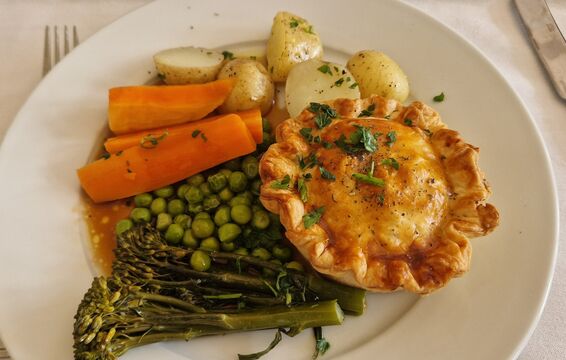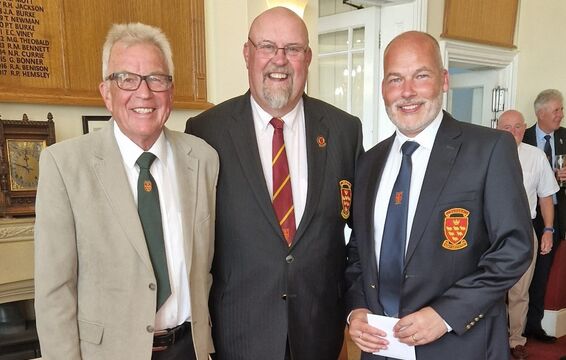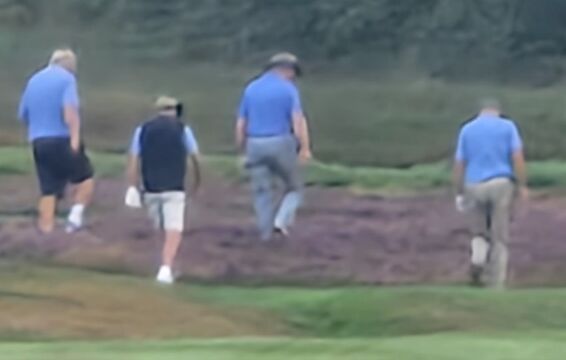 ---
Sussex v Kent

With the wind blowing, the sun shining and Cooden Beach in great condition what more could our merry band of golfers want? Well, a victory against Kent is well overdue. Last year, they took us to Northern France before thrashing us 7 1/2 to 2/12. How would we fare this time? Read all about it here.
---
Surrey v Sussex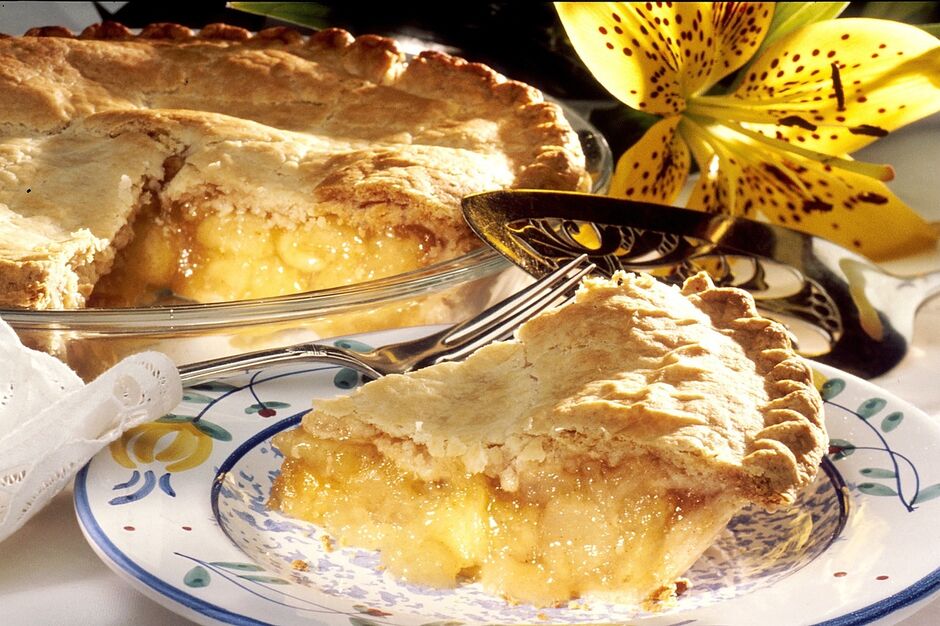 At Bramley Golf Club.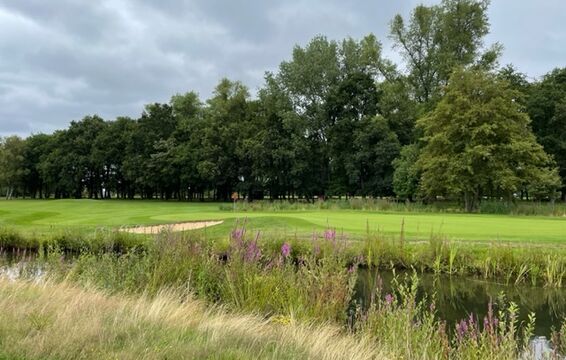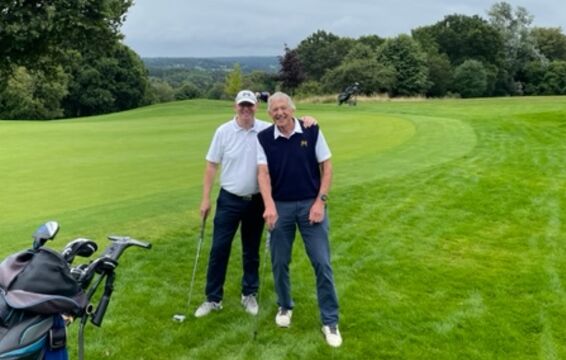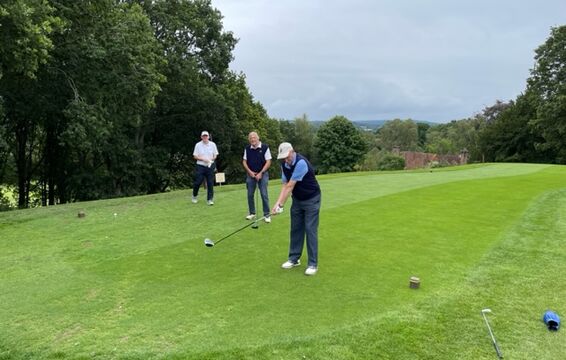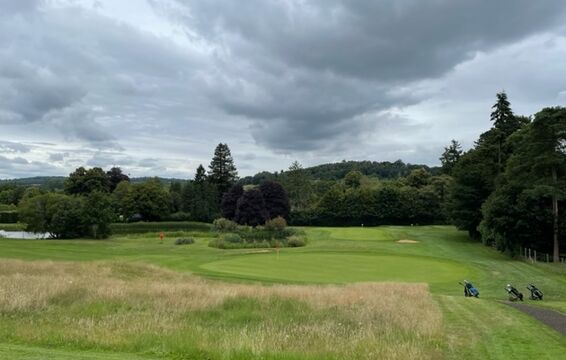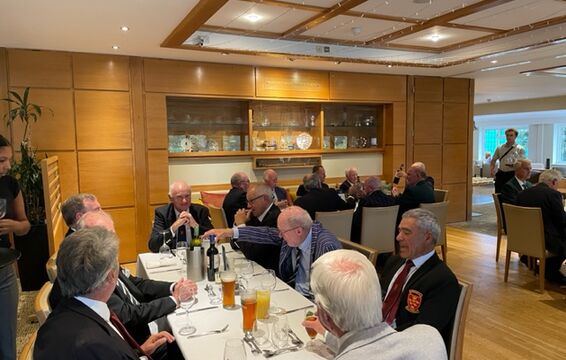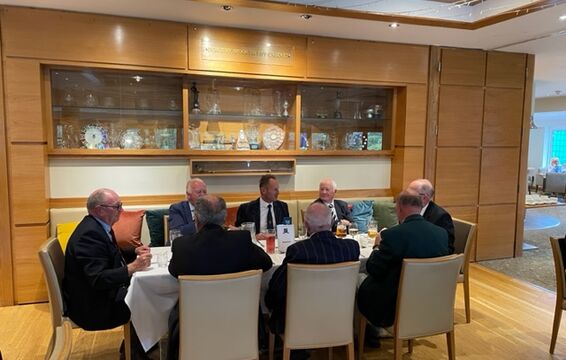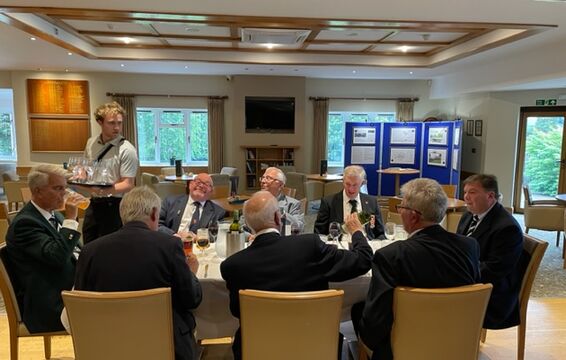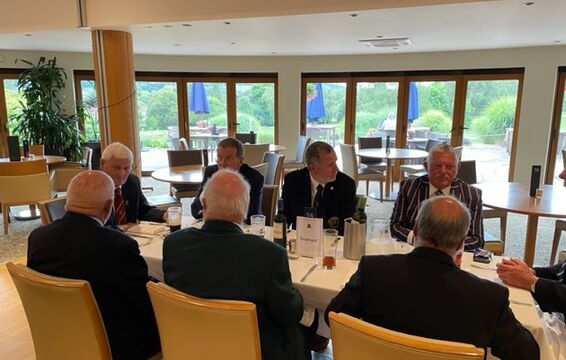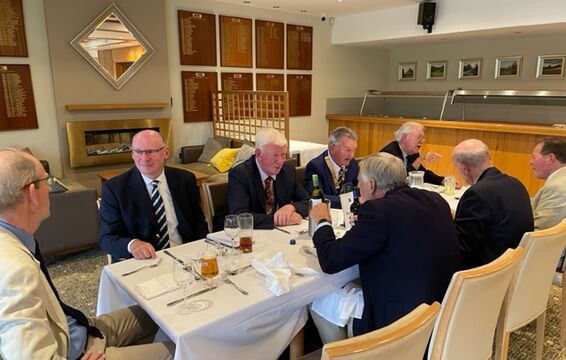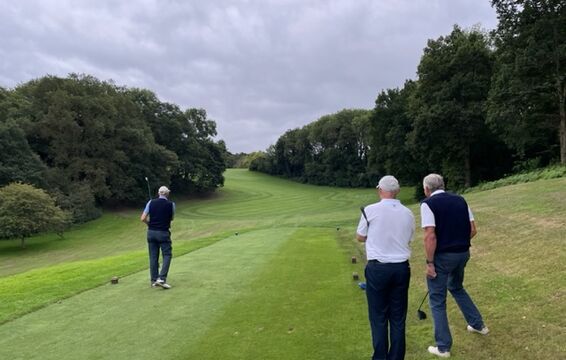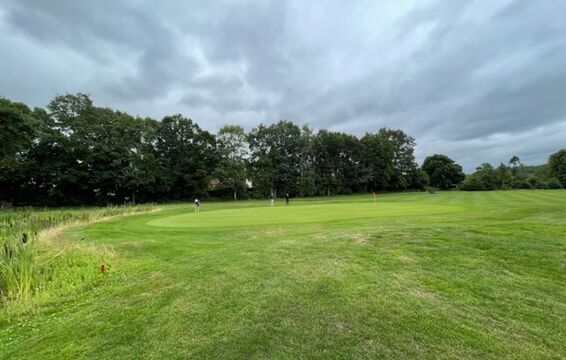 Can Sussex maintain their unbeaten run against the stout burghers of Surrey, who will crumble? get turned over? Find out what happened in the match report, here.
---
Brian Street's President's Day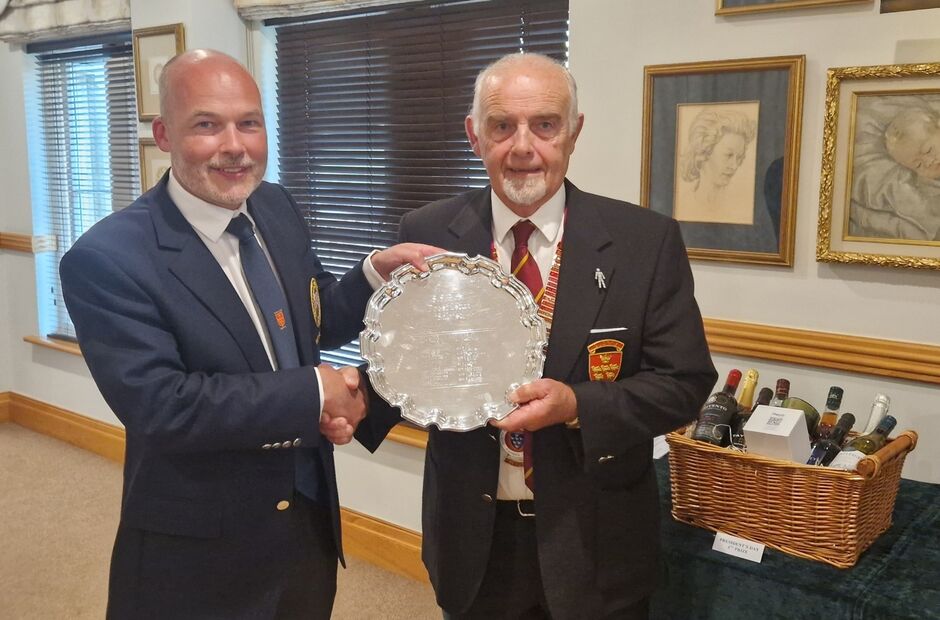 Our President and host presenting the Presidents Salver to Trevor Pigram from Cottesmore. Trevor notched up a convincing win with 43 points, five points clear of Peter Snook and Des Malcolm, who were only separated by countback. We'd also like to thank everyone at Cowdray Park for everything they did to make this such a memorable day. The course is in fantastic condition, with stunning views and rather tasty food, what's not to like?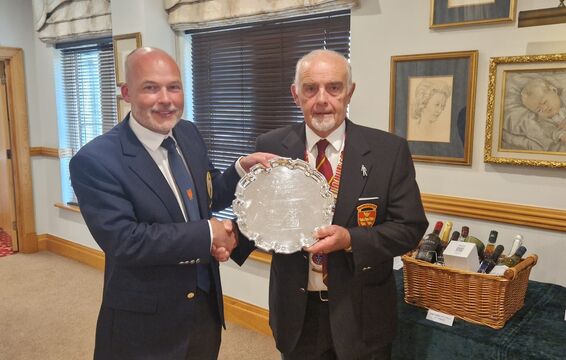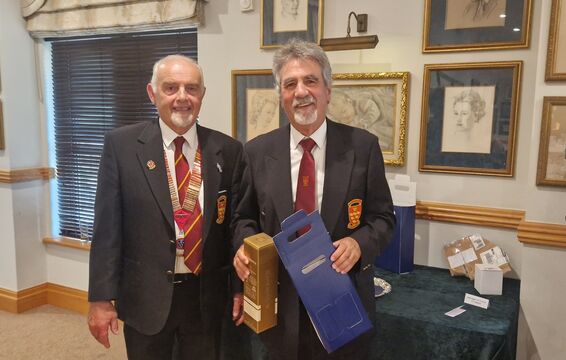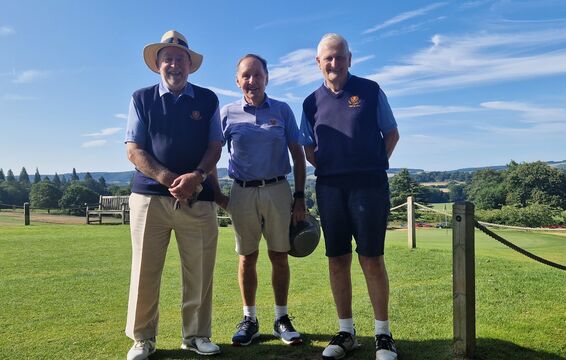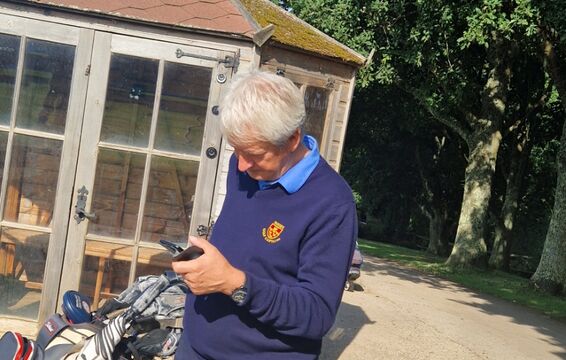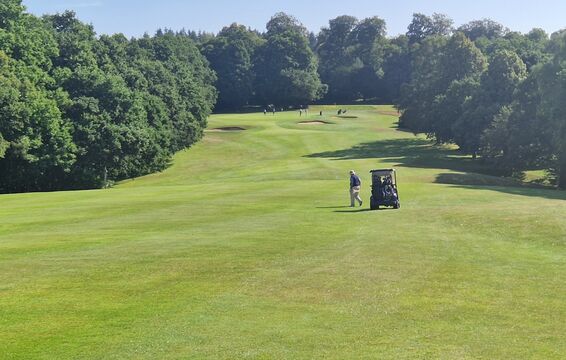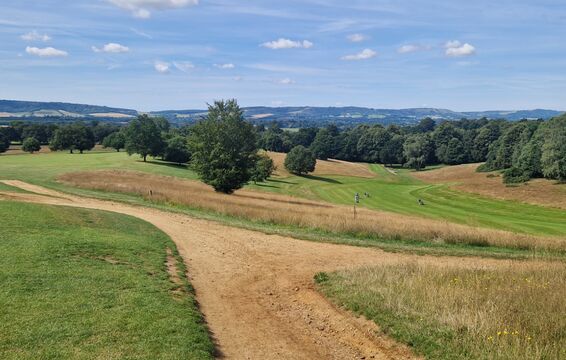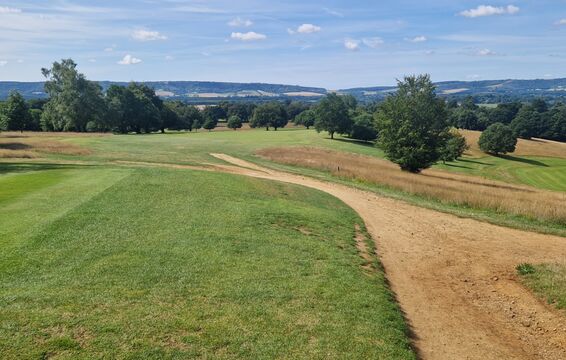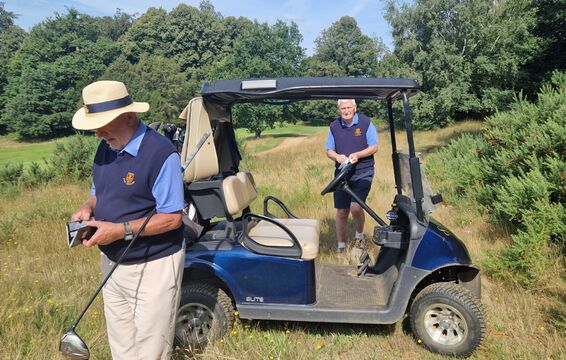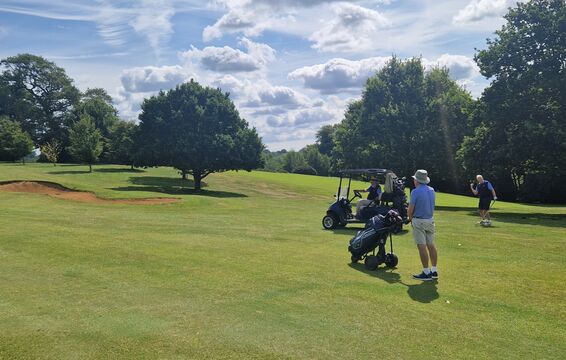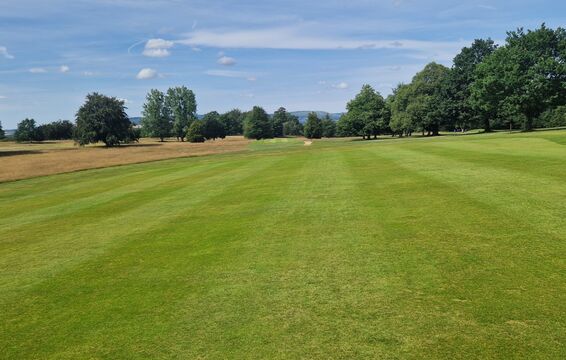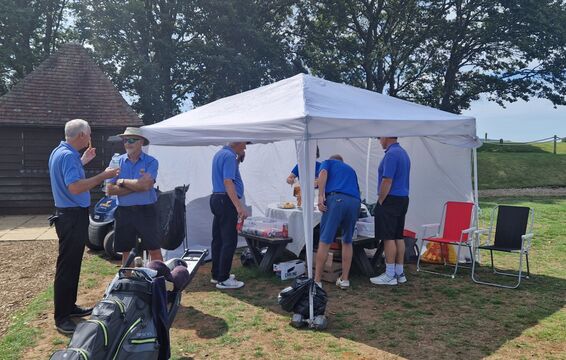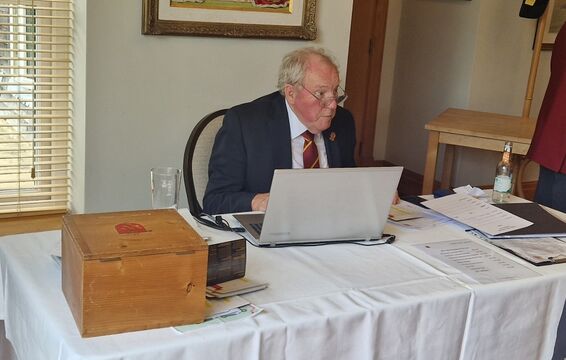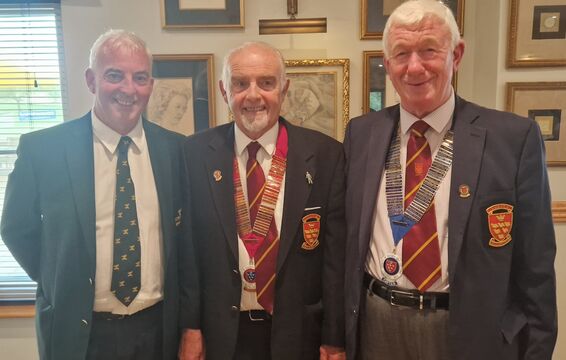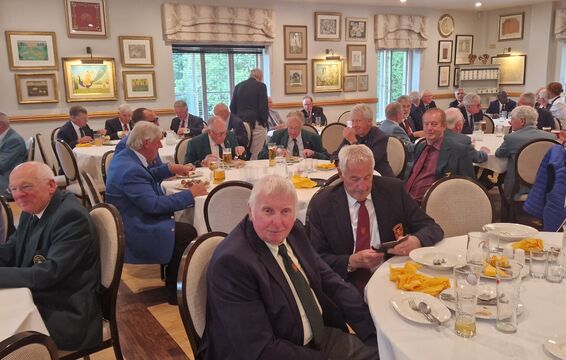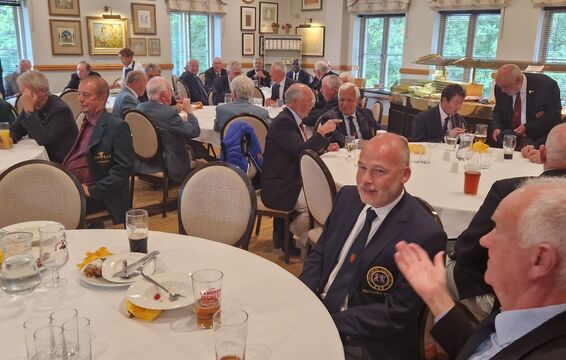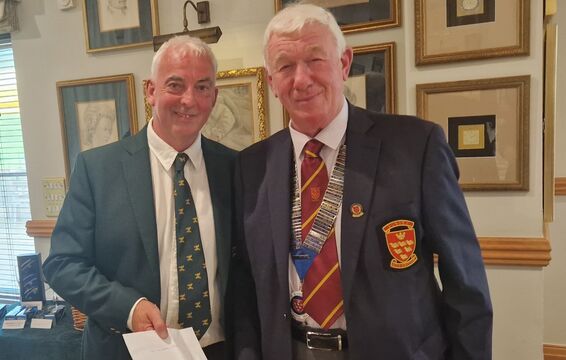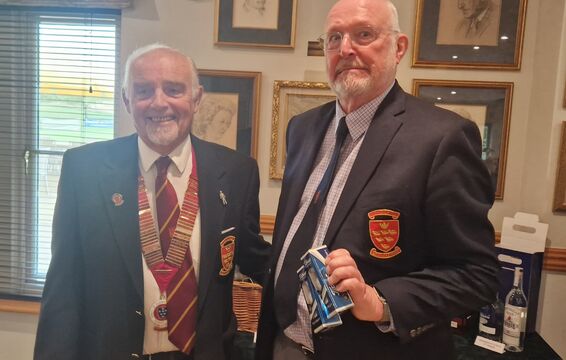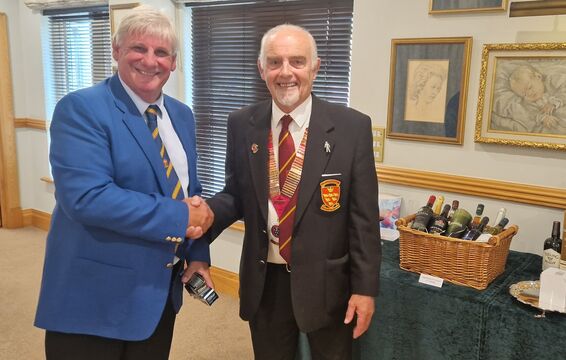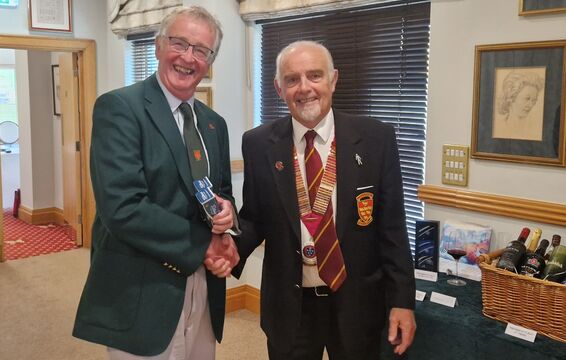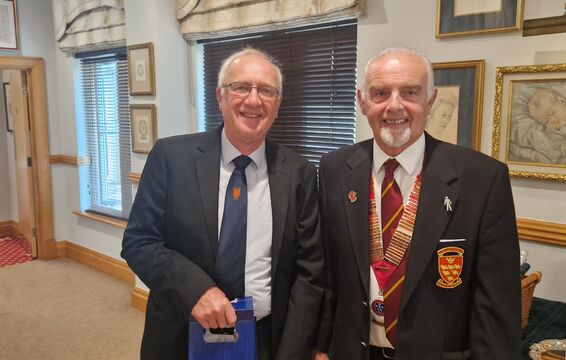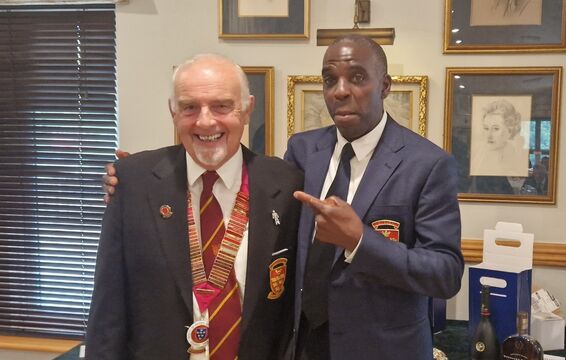 ---
Cambridgeshire v Sussexshire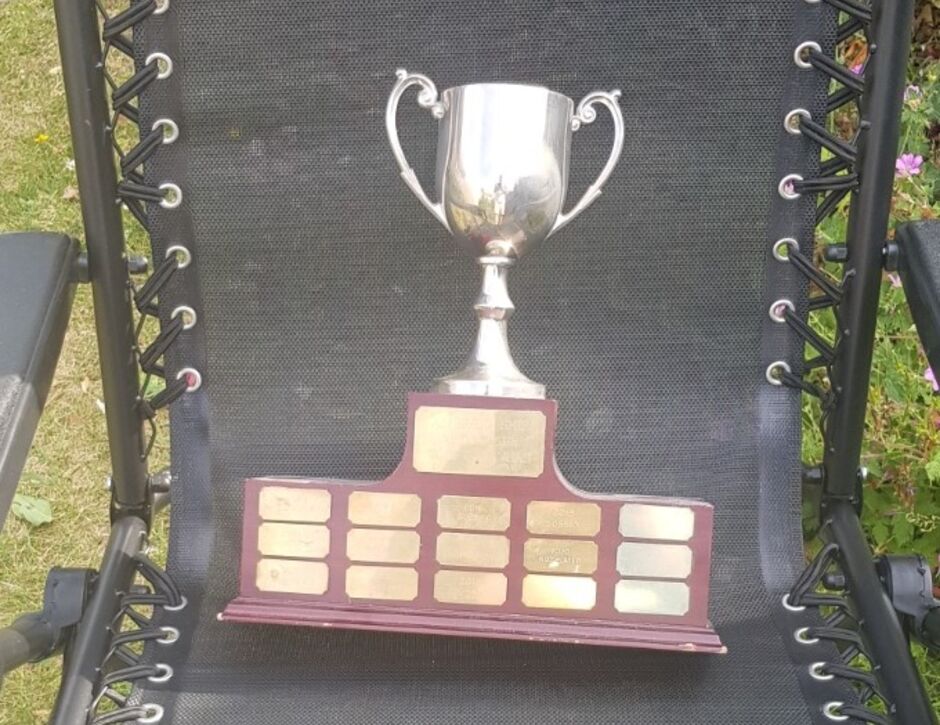 As no one thought to bring a camera to Cambridge, here is a picture of the Camsex Trophy. You can read the match report here.
---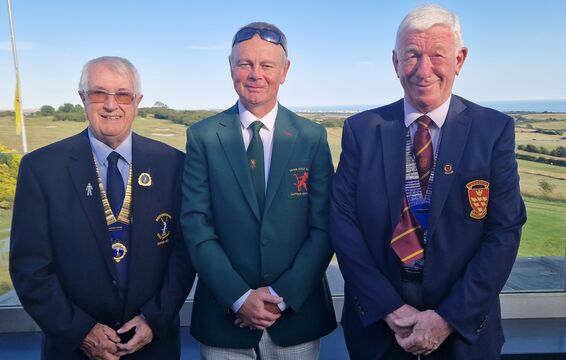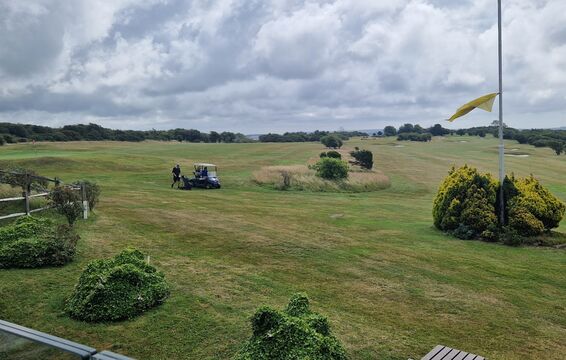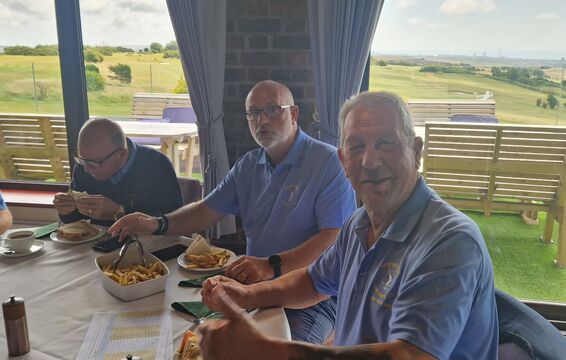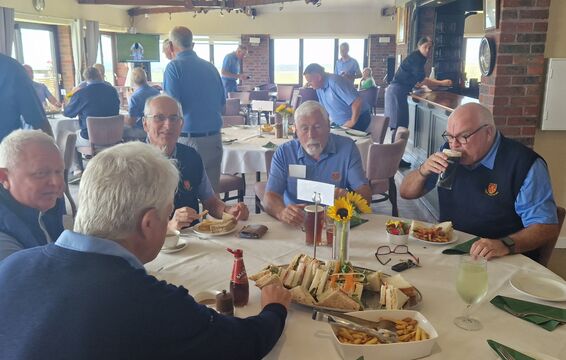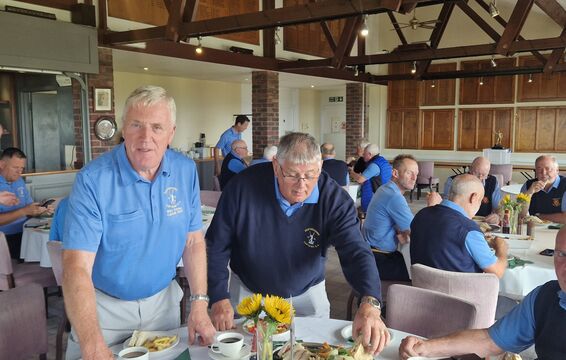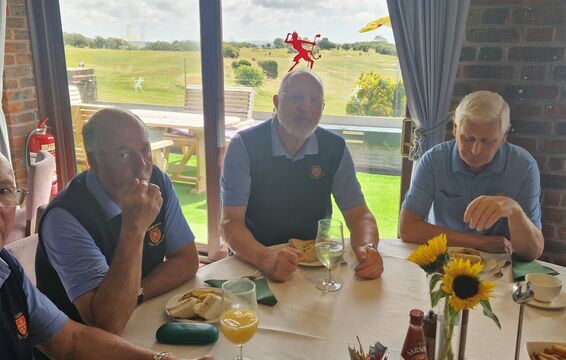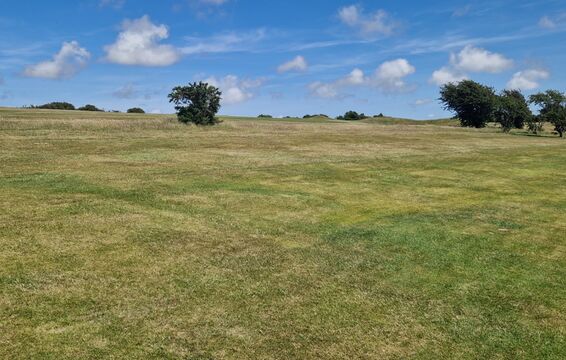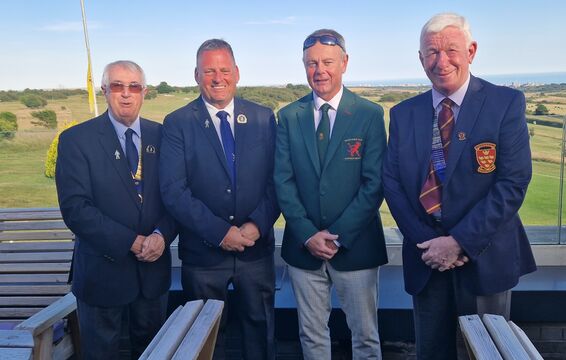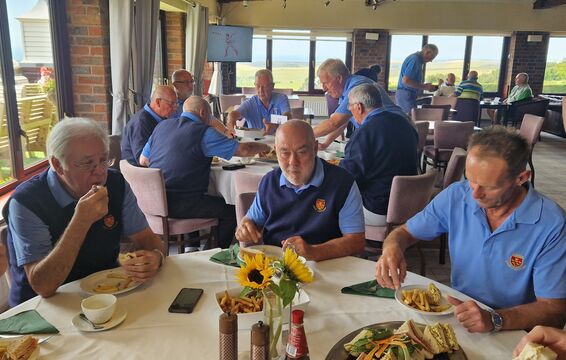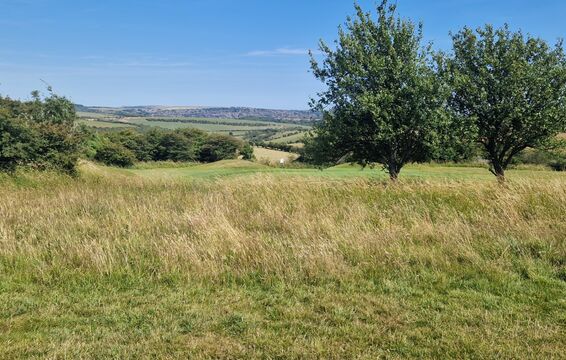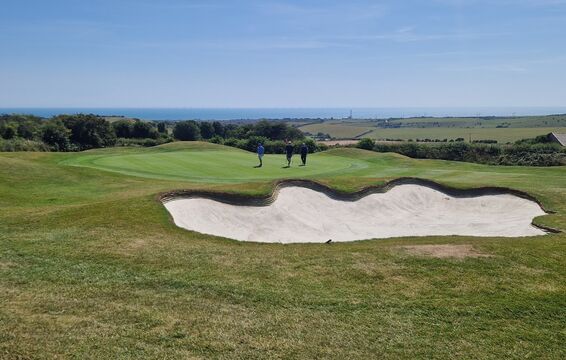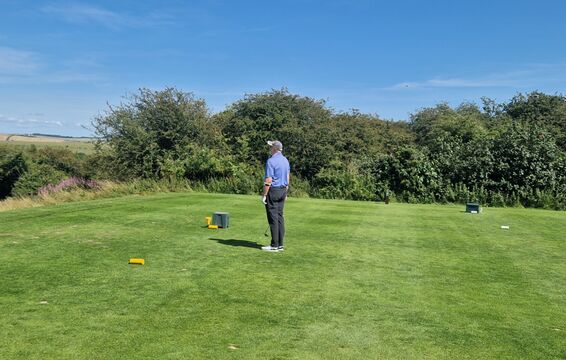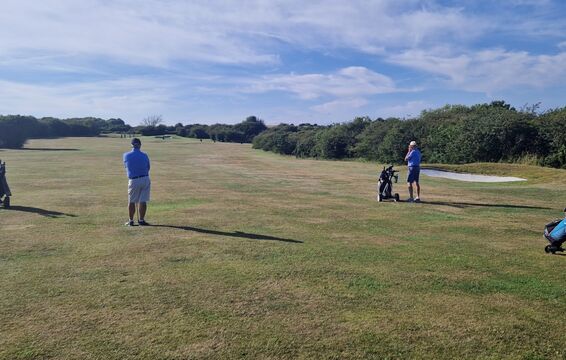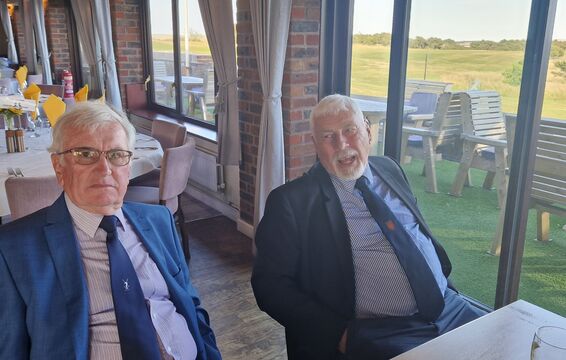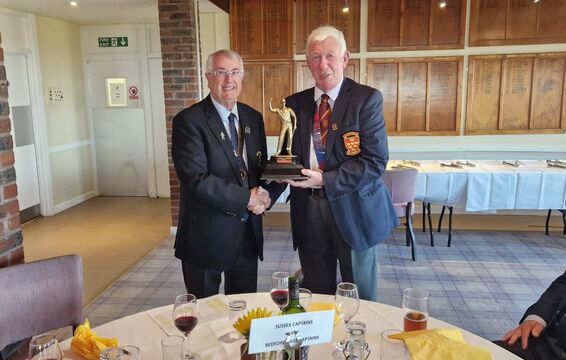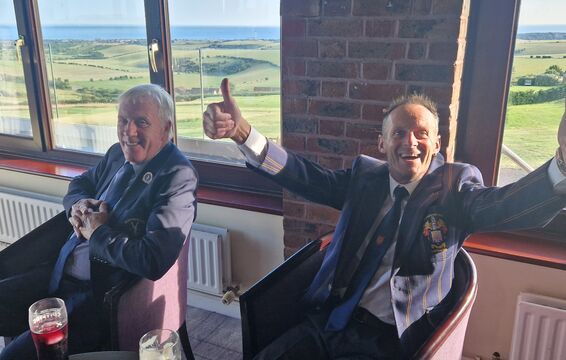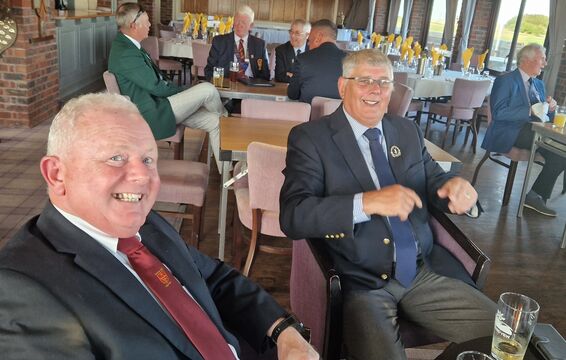 Sussex v Bedfordshire
Following the embarrassing defeat at the hands of the Lady Captains, can Sussex Golf Captains return to winning ways? Would they put their guests to bed? Read the match report, here.
---
Ian Potters Captain's Day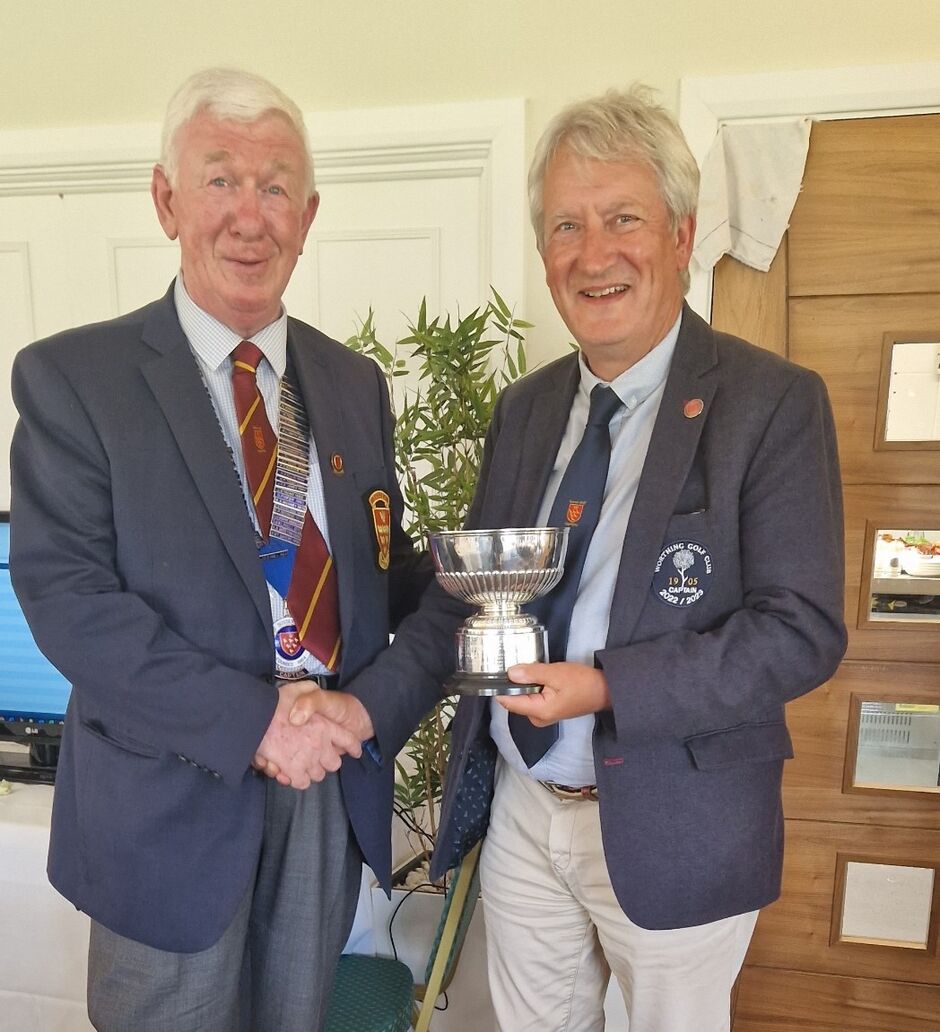 Bryan Mundy receiving the Captain's Trophy.
Read a full report on the day, here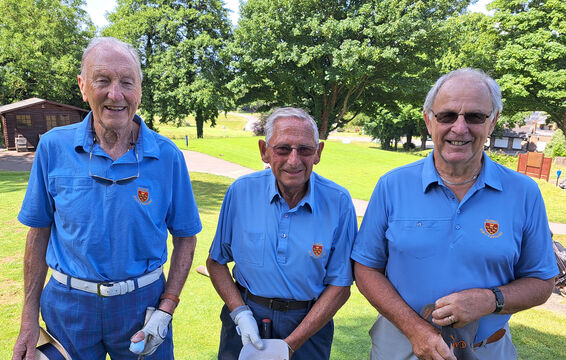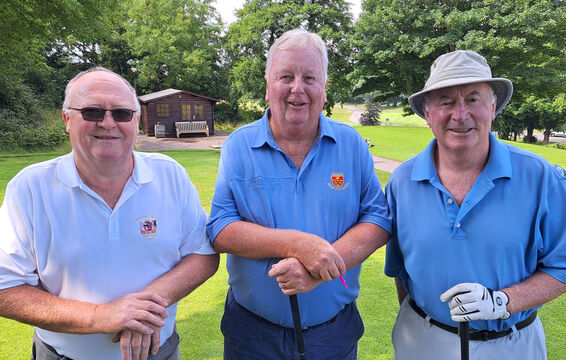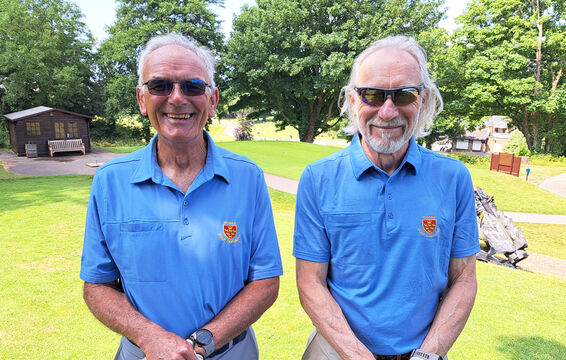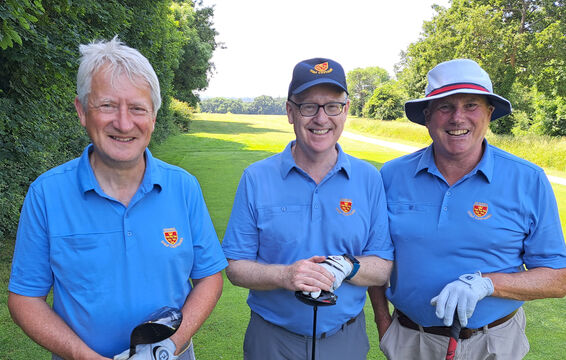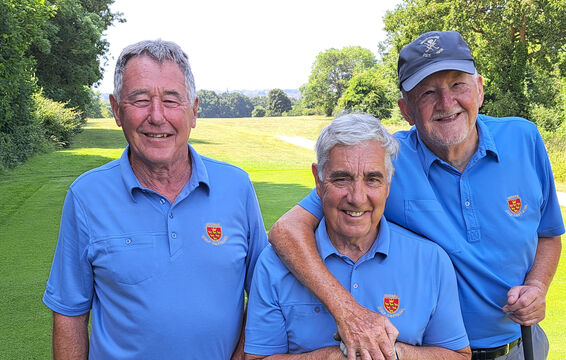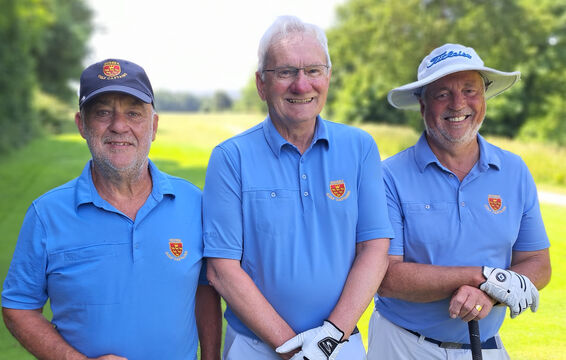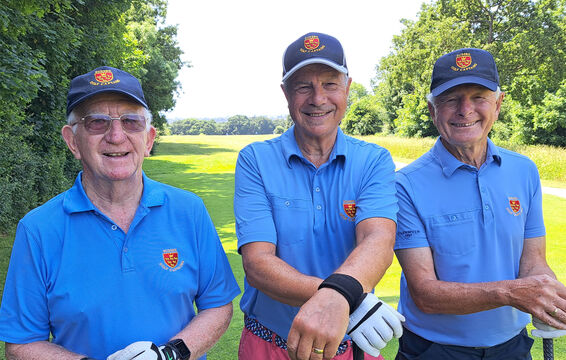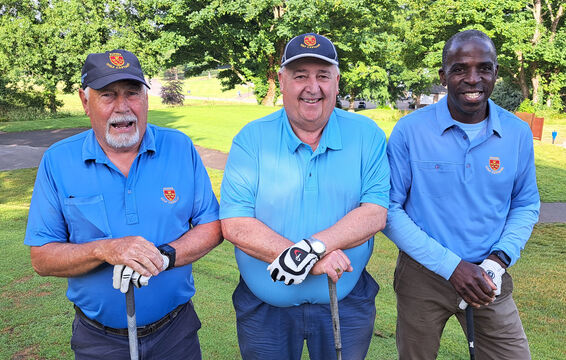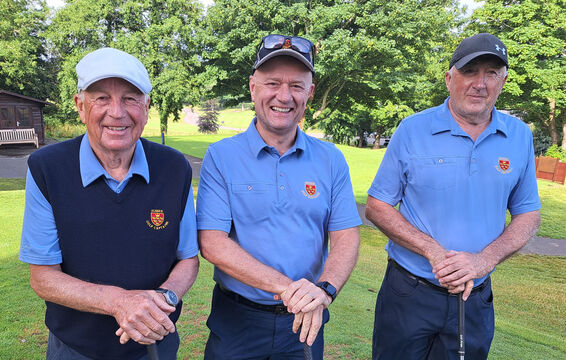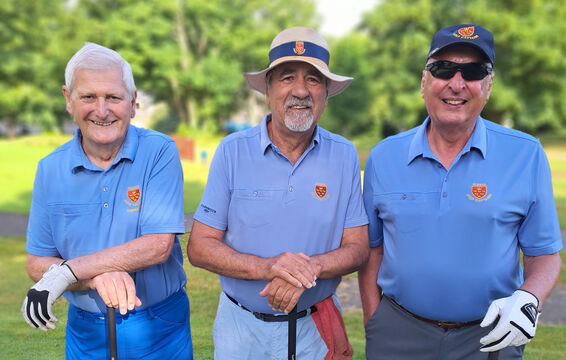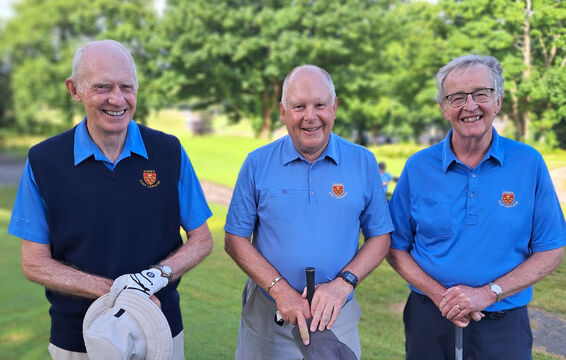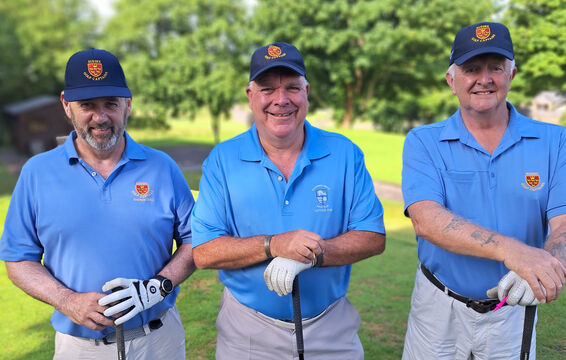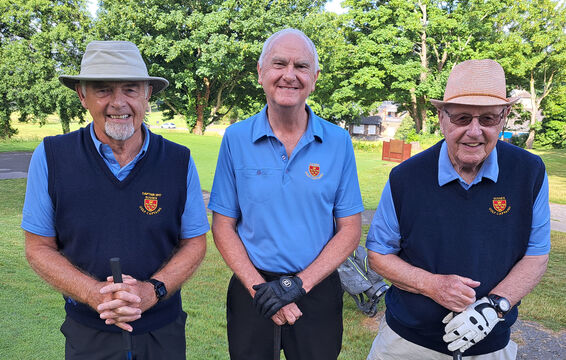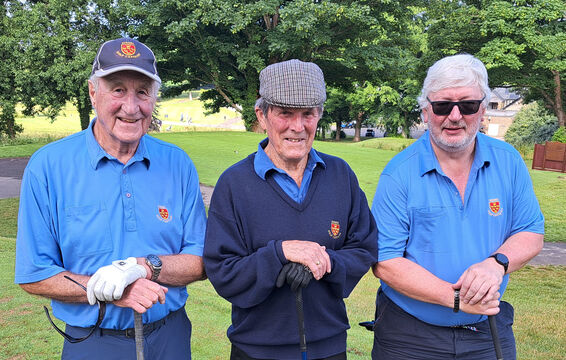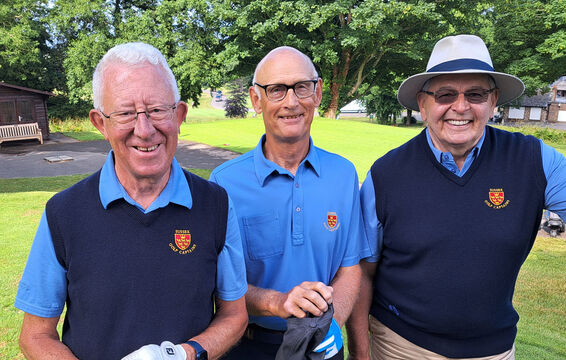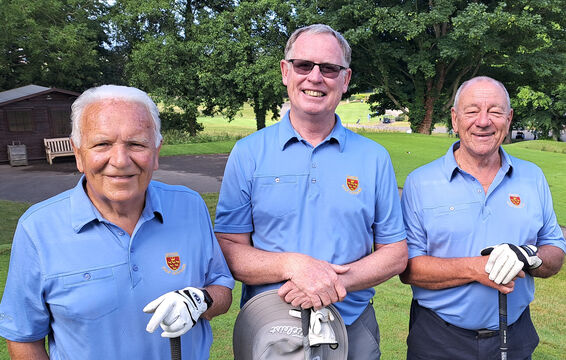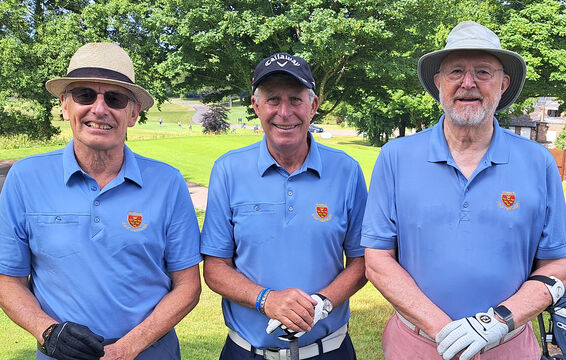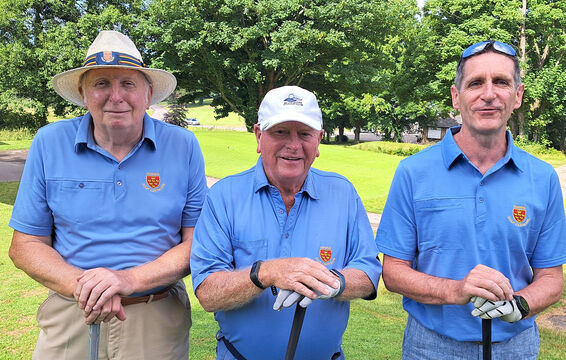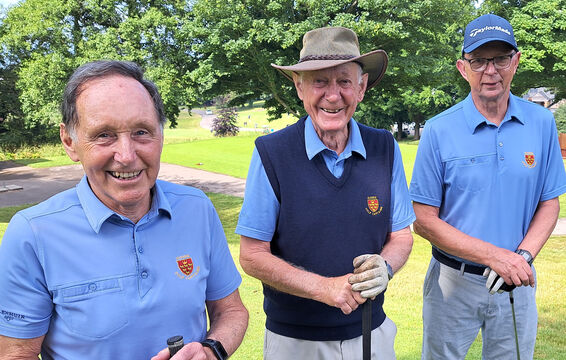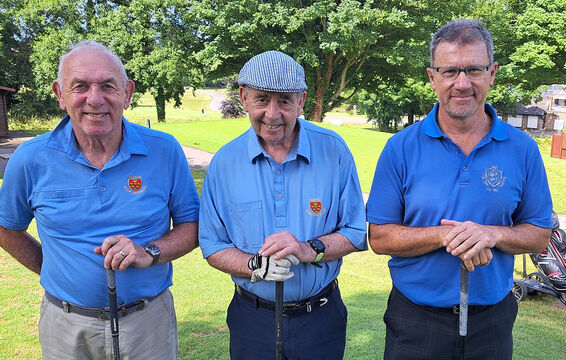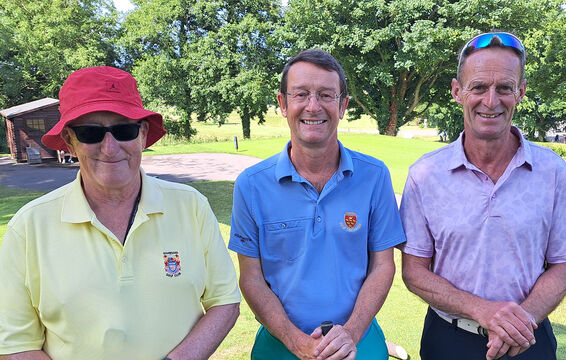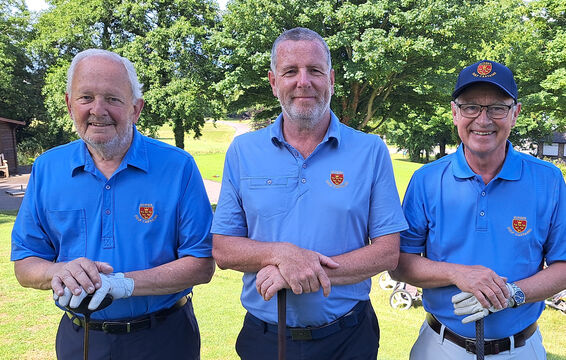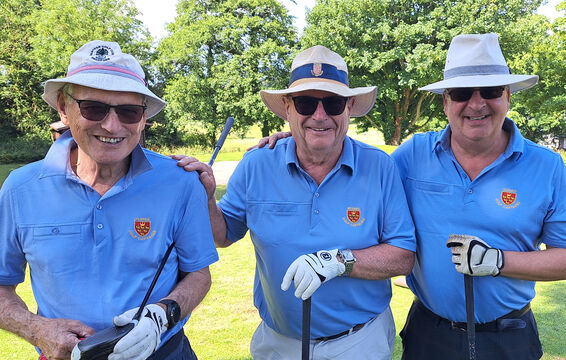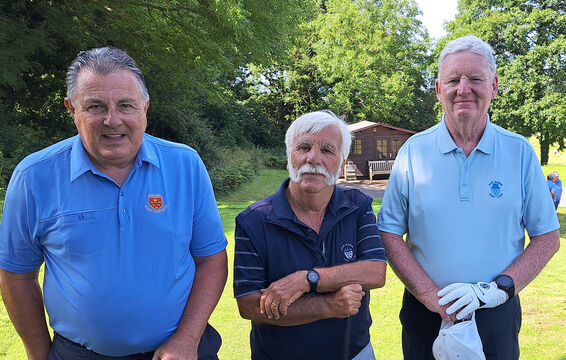 Here is a gallery of players from a wonderful day at Worthing.
---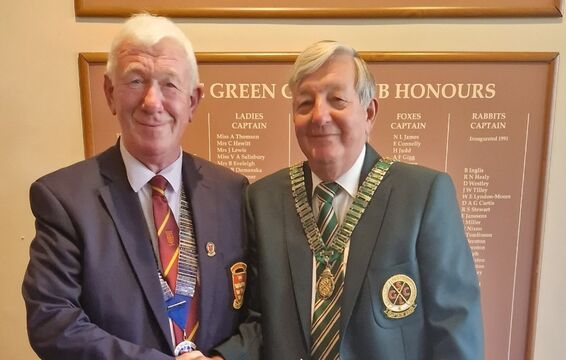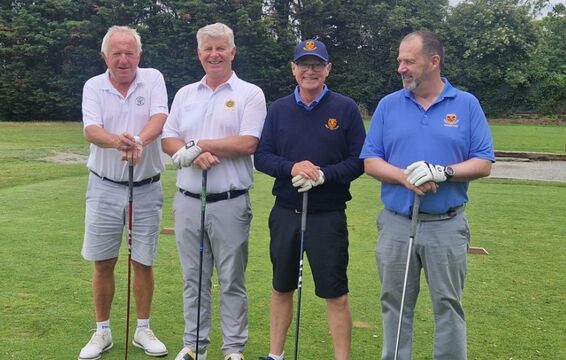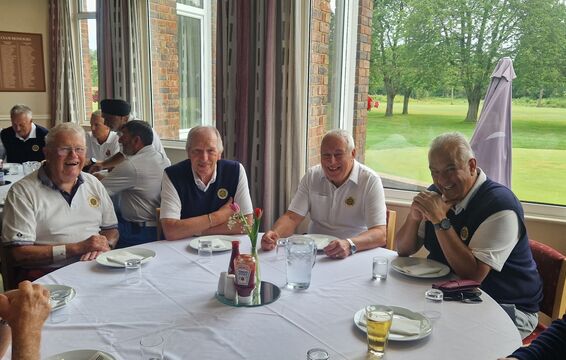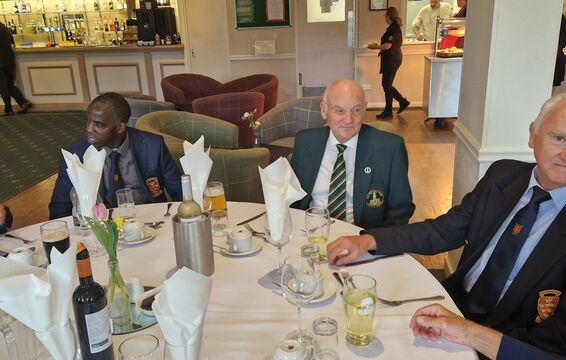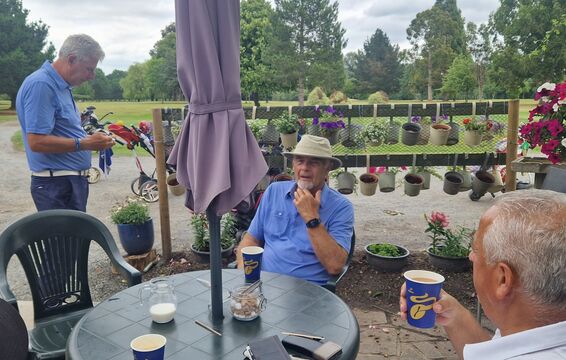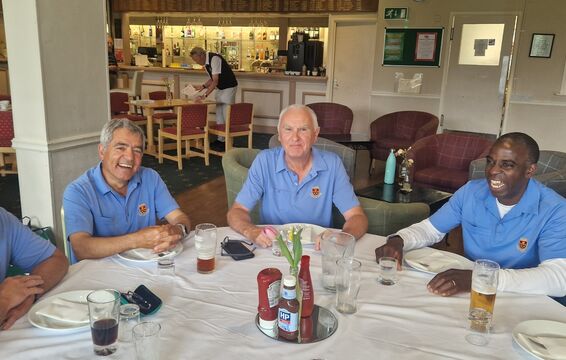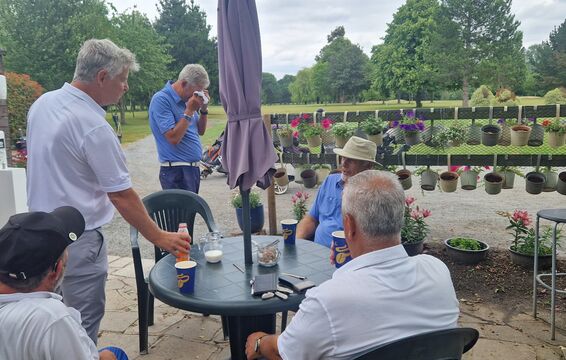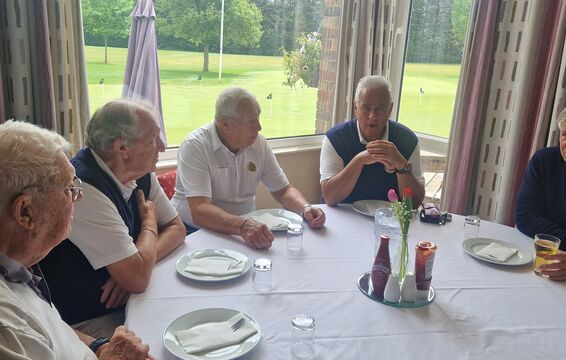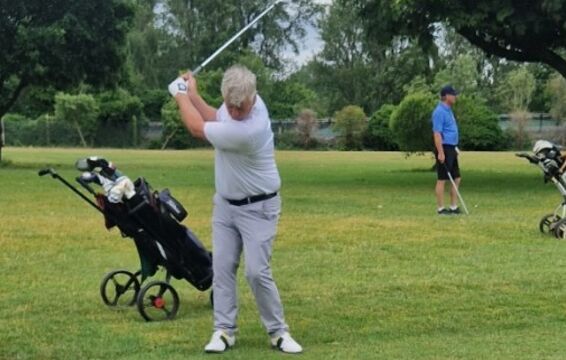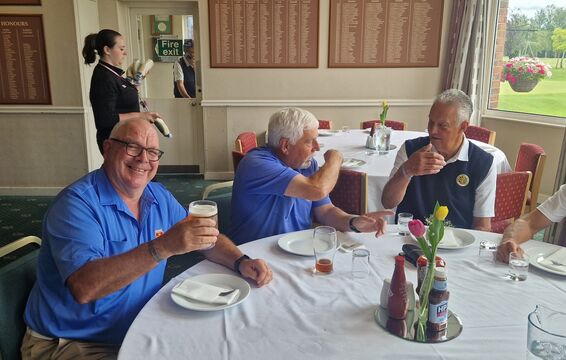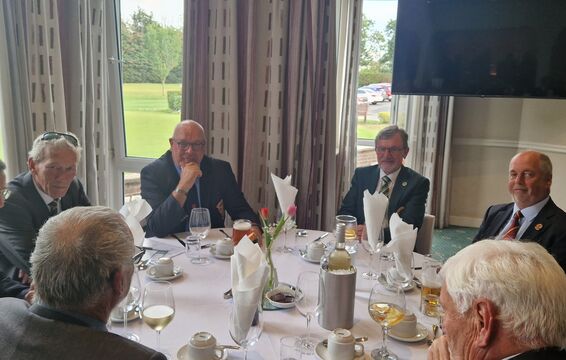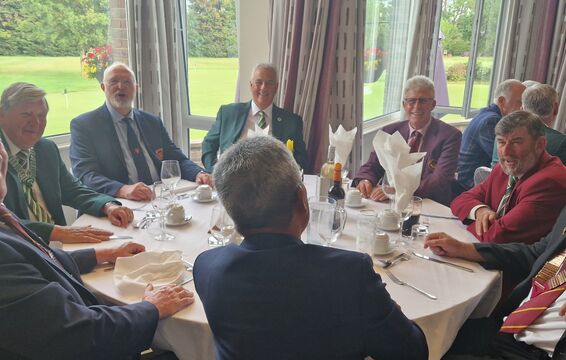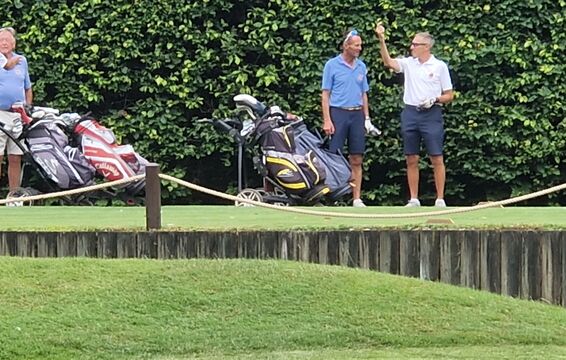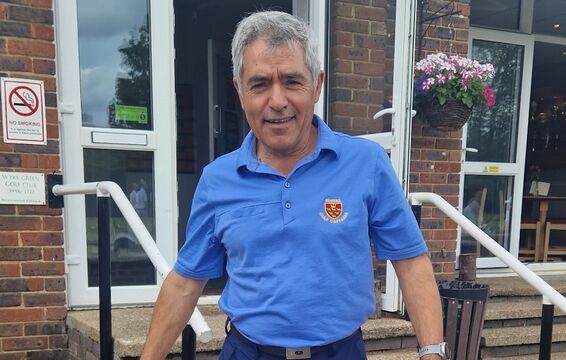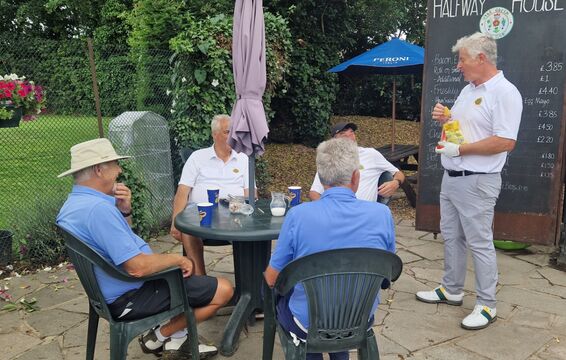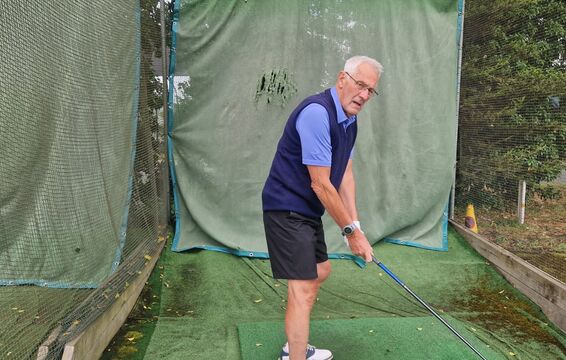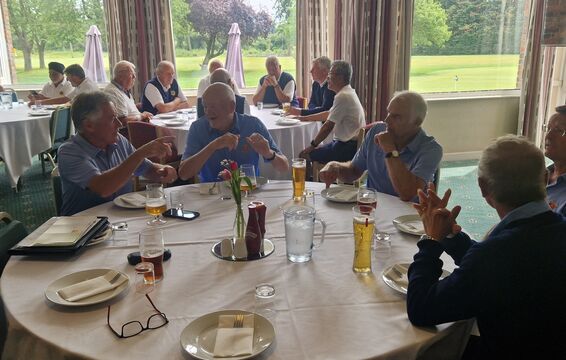 Sussex v London
Trains, planes and automobiles in London. Can we win two years on the trot? Read the match report, here.
---

Cornwall were on their annual tour; would it be their turn to echo George V and cry "Bugger Bognor!" ? You will have to read the match report to find out!
---
Terry Vanhinsbergh and Donald Day win The Members Invitation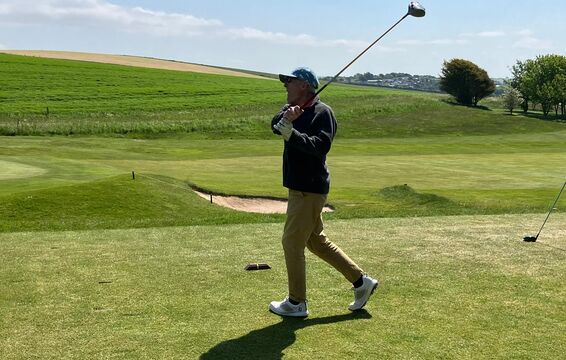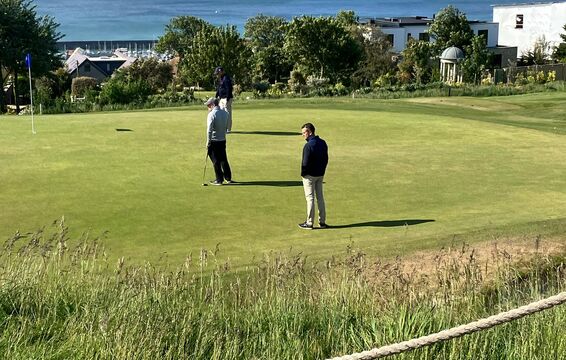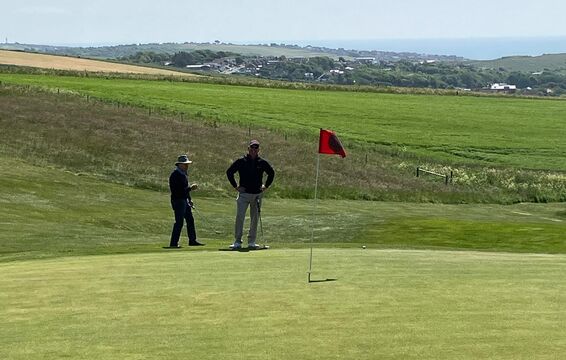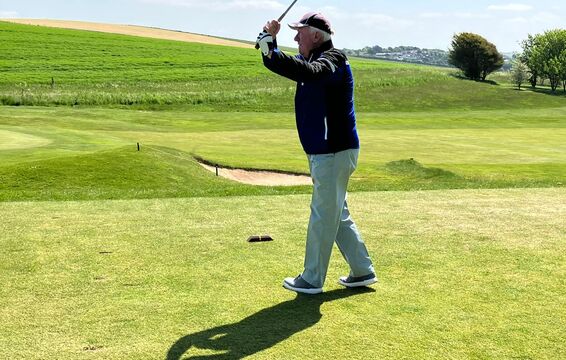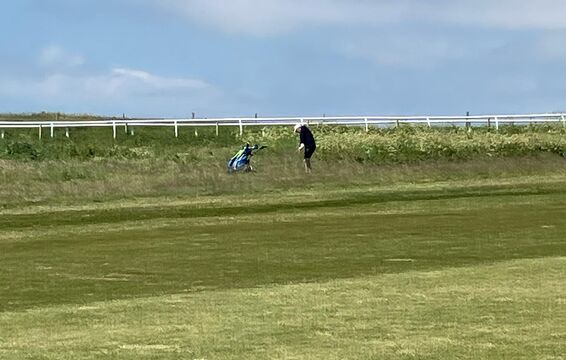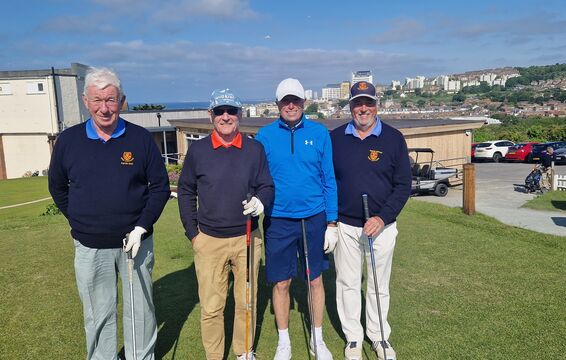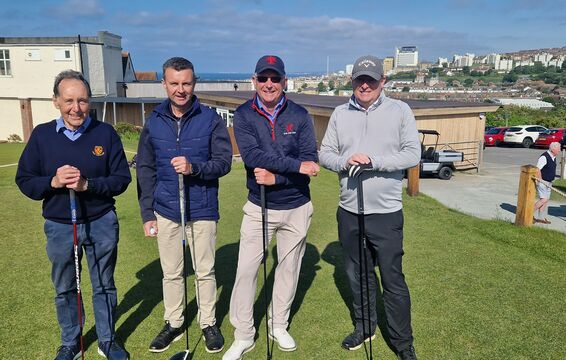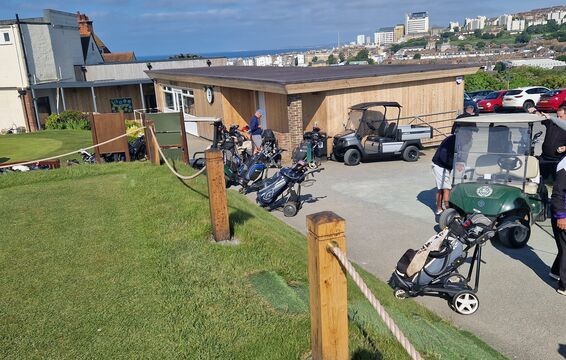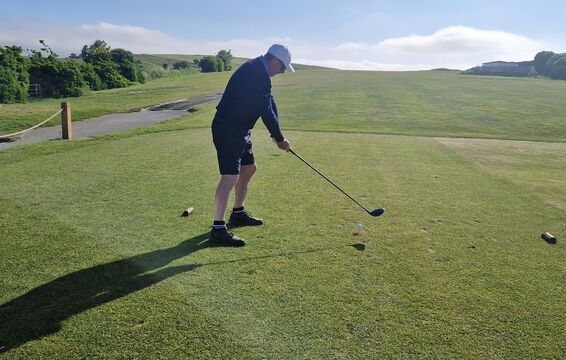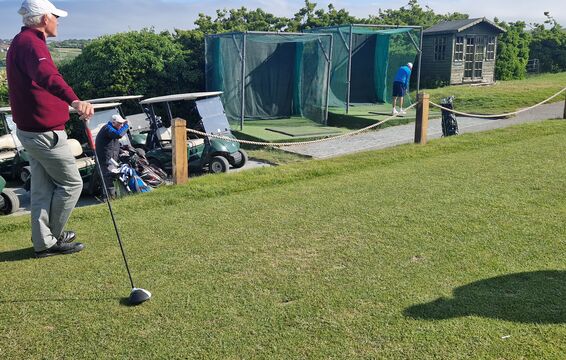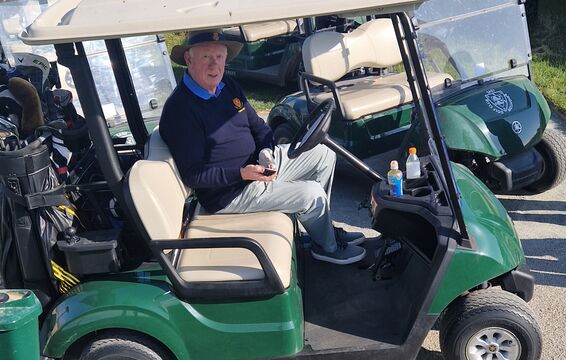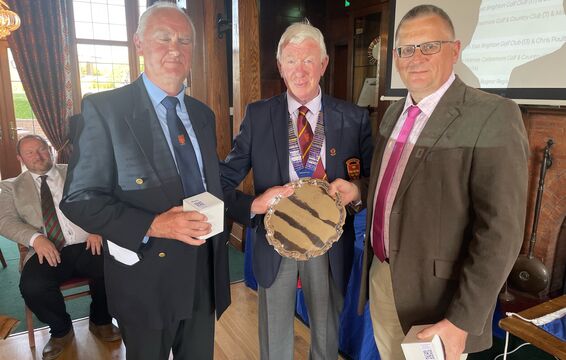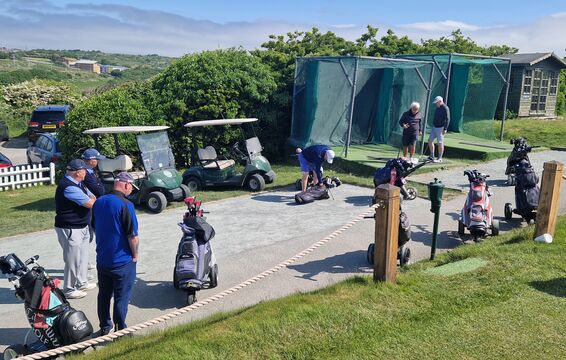 Another cracking day on the Downs.
---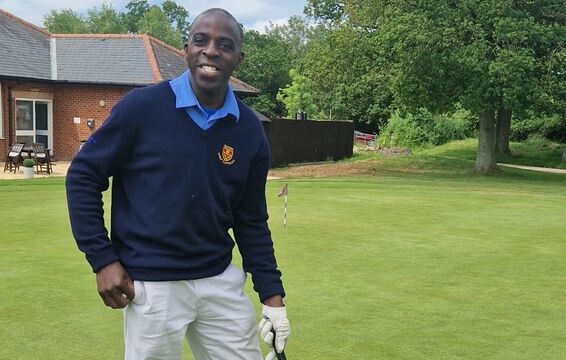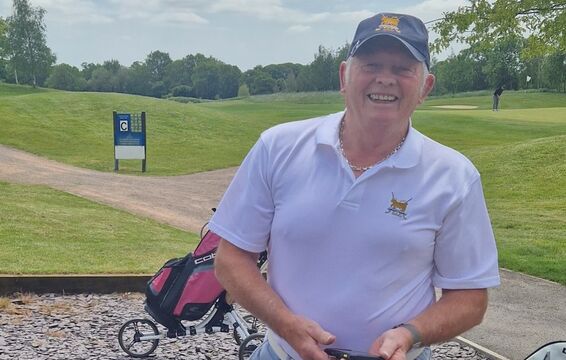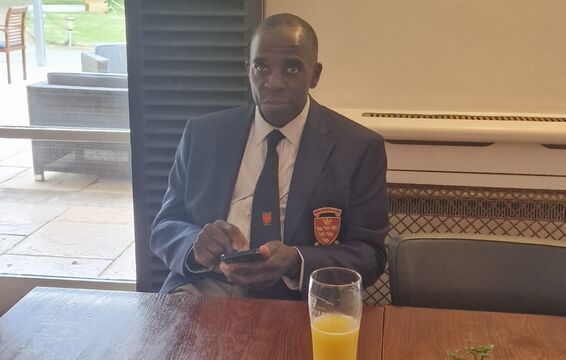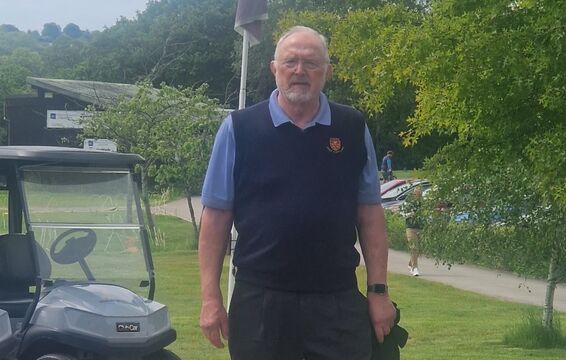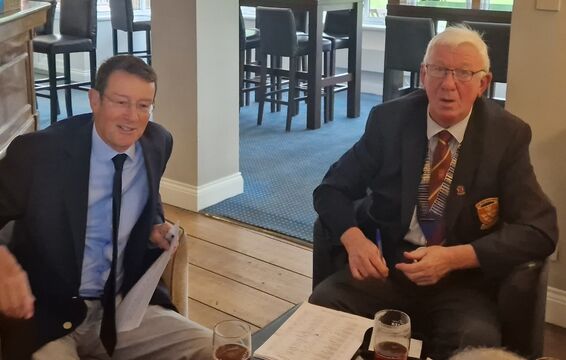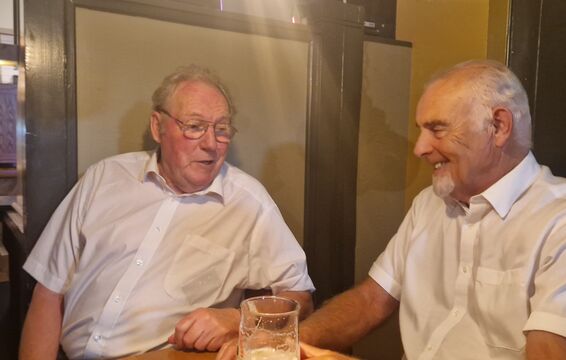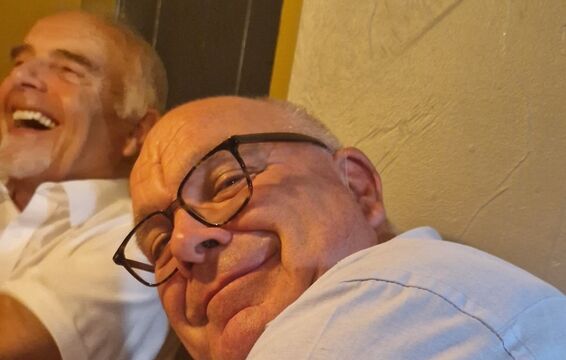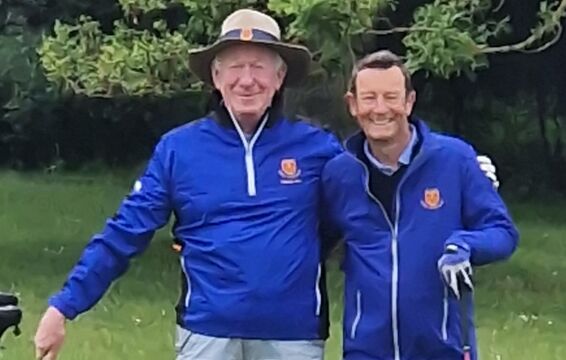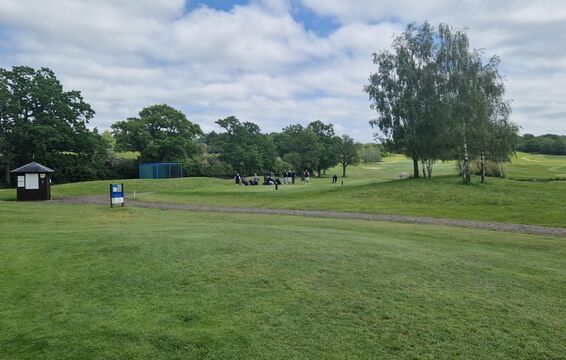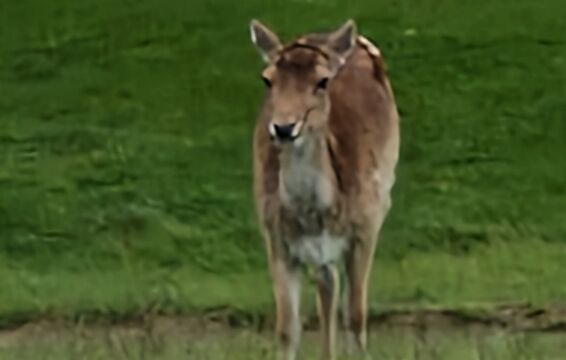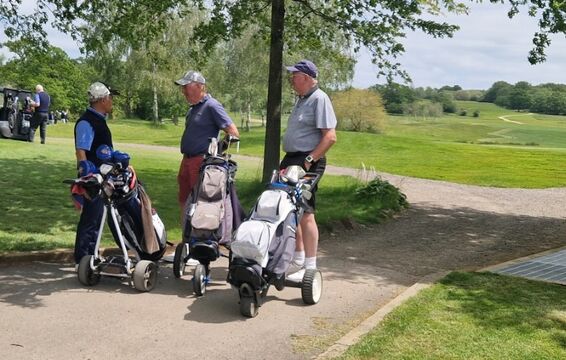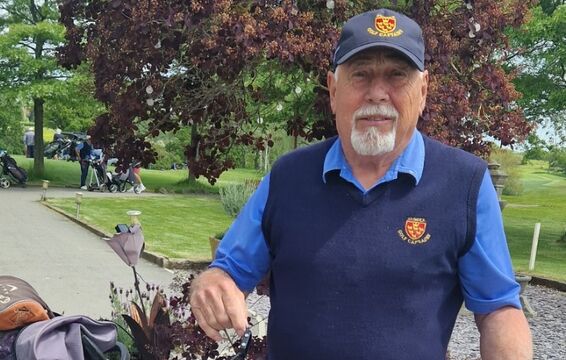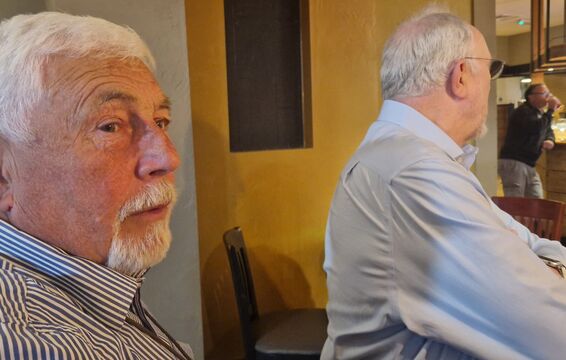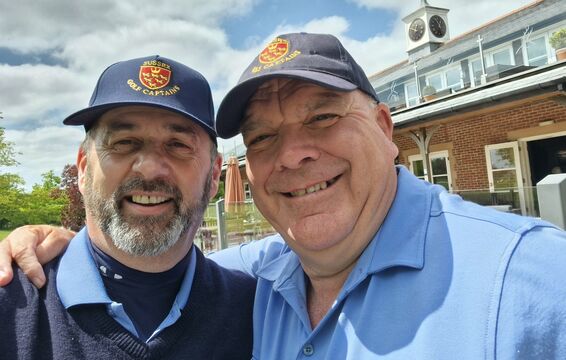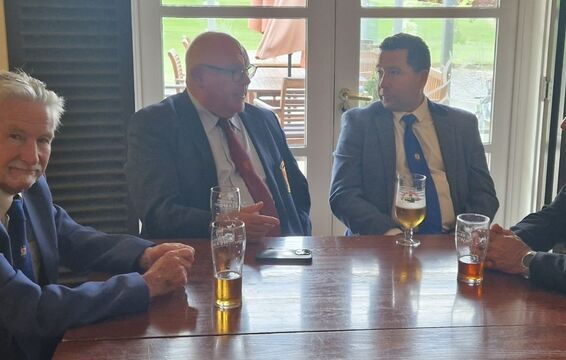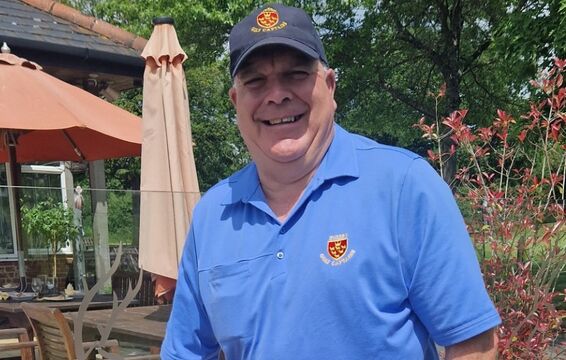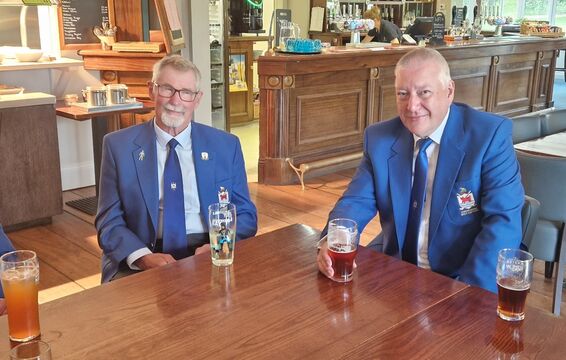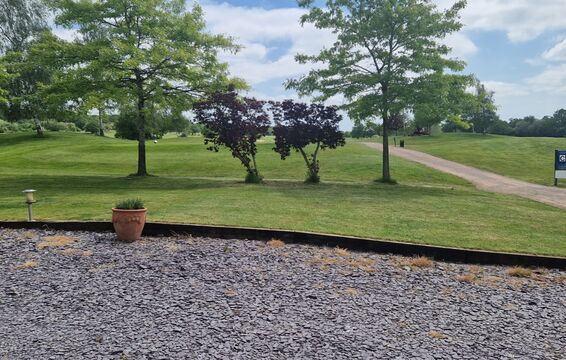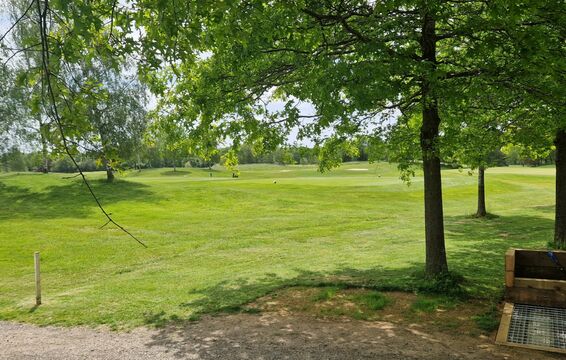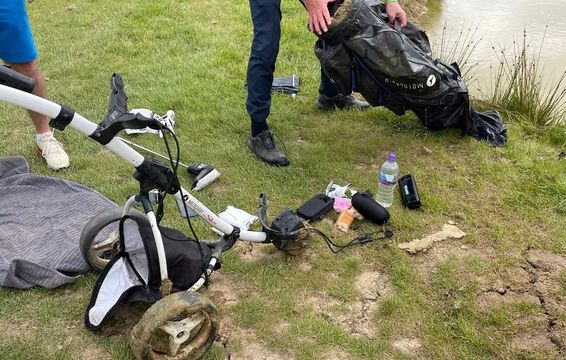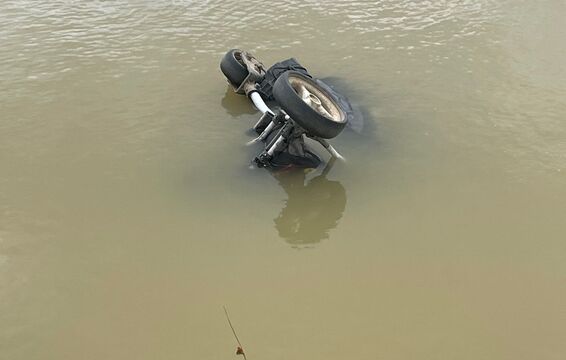 Would Harry Potter's Magic Wand work away from God's favourite county? and who washed his wood?
Read the report to find out more!
---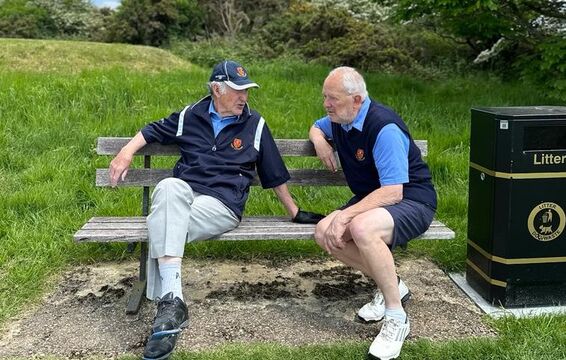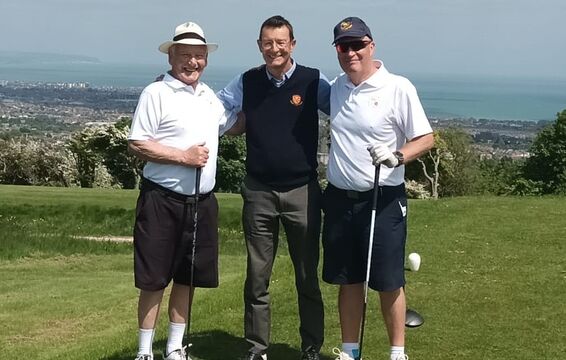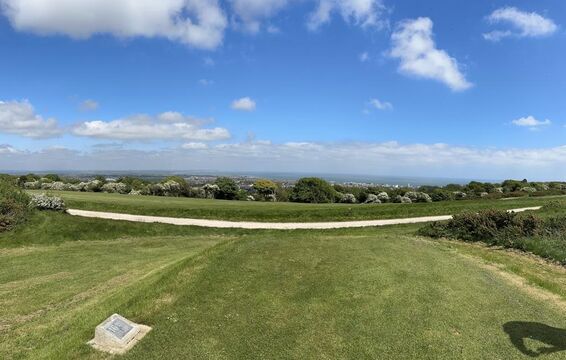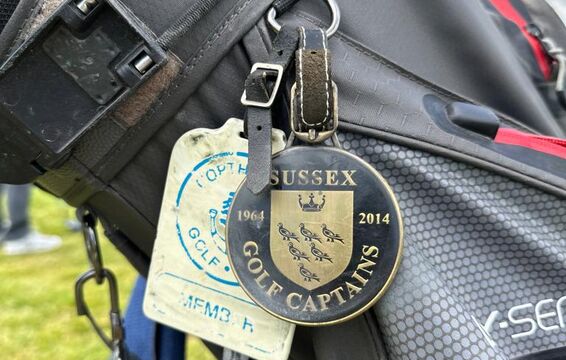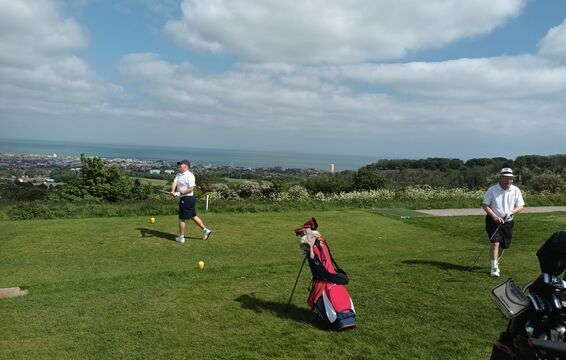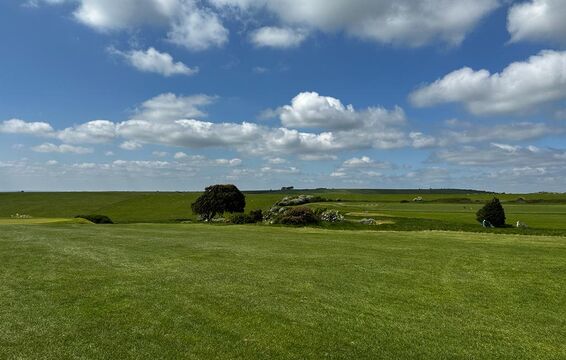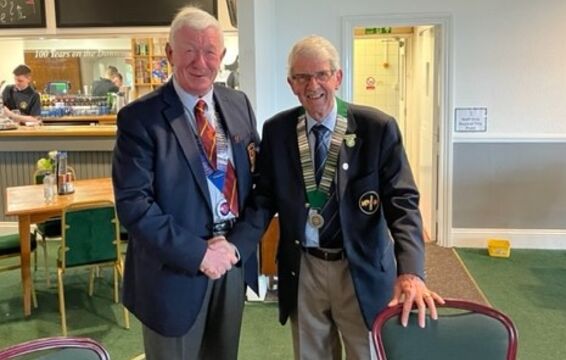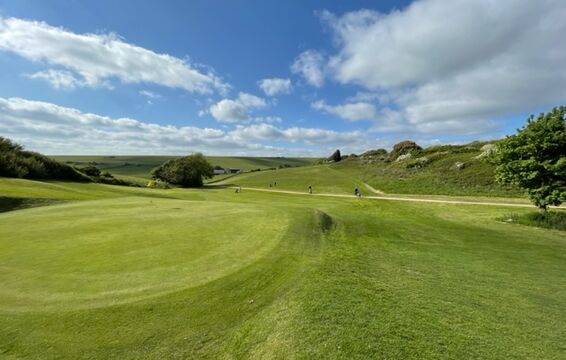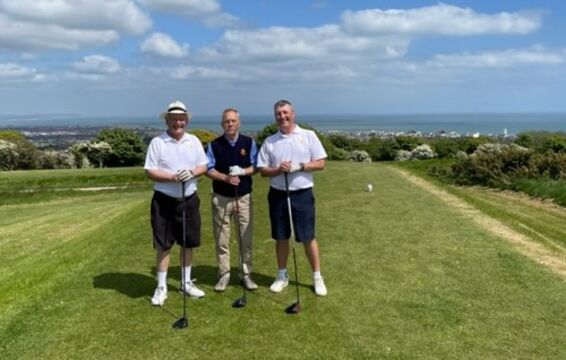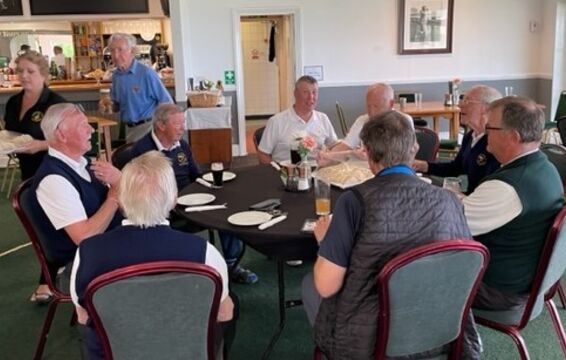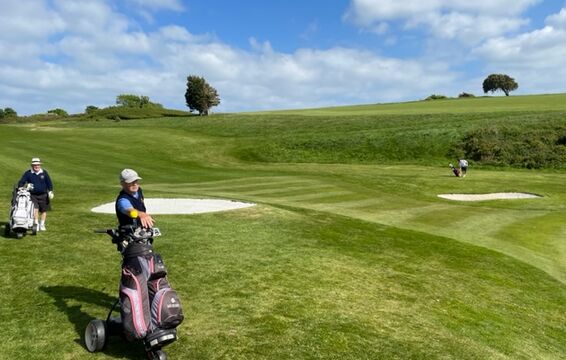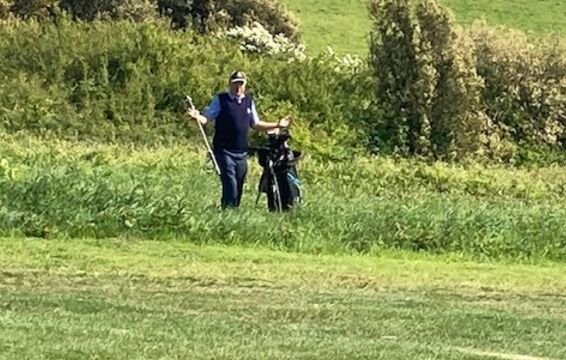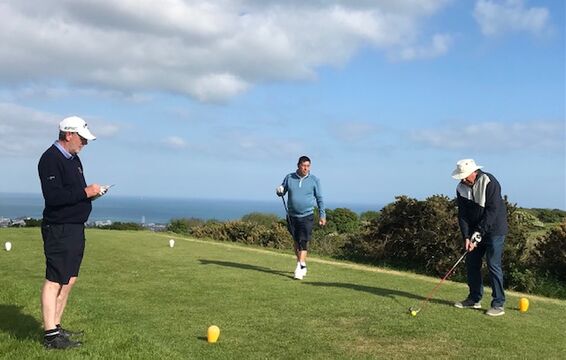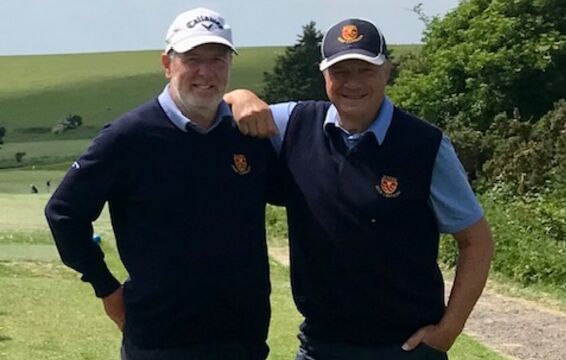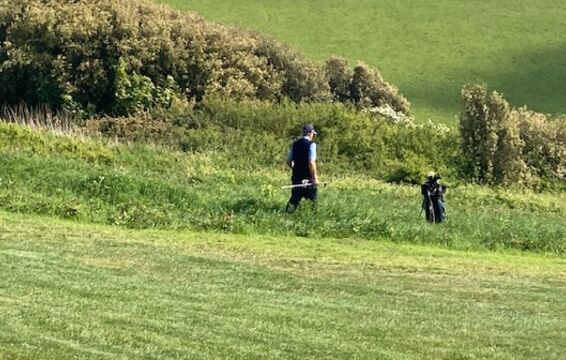 Sussex knocked the Hants off of their guests with a 6 and 4 win at Eastbourne Downs.
Next up Oxford Captains
---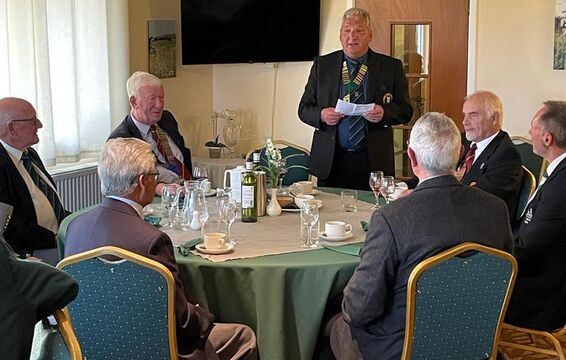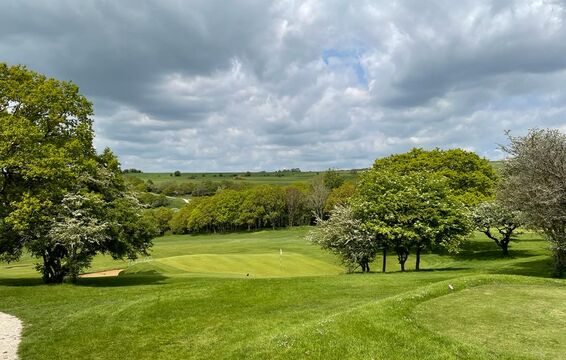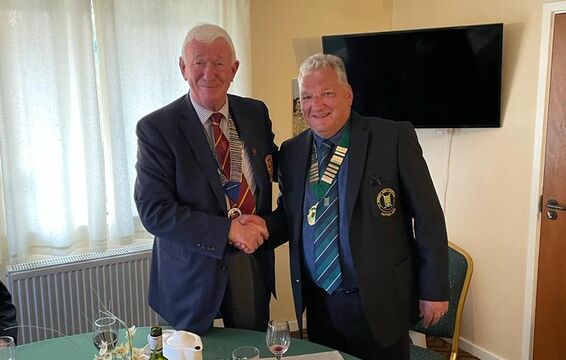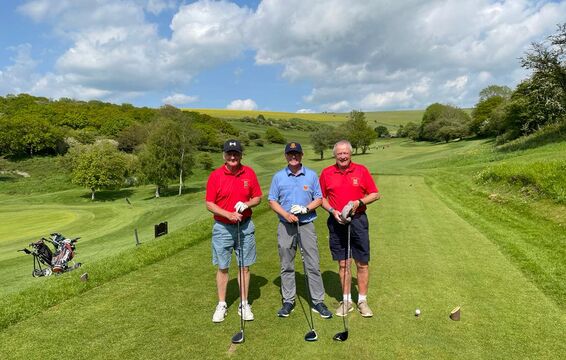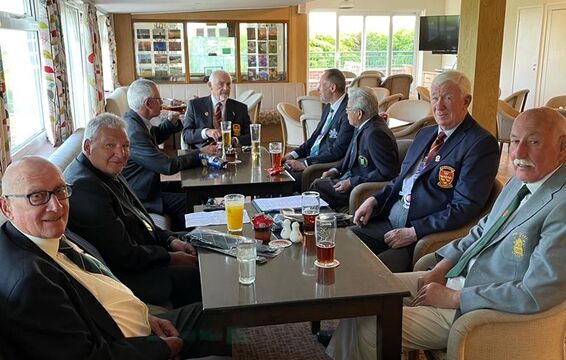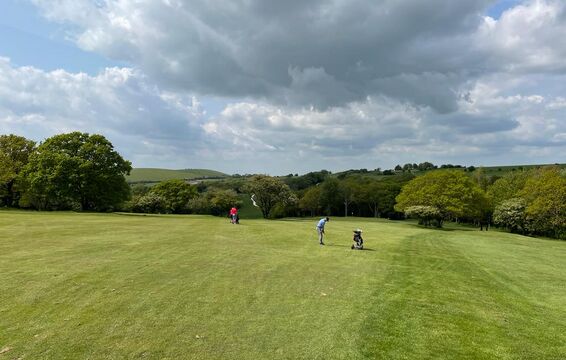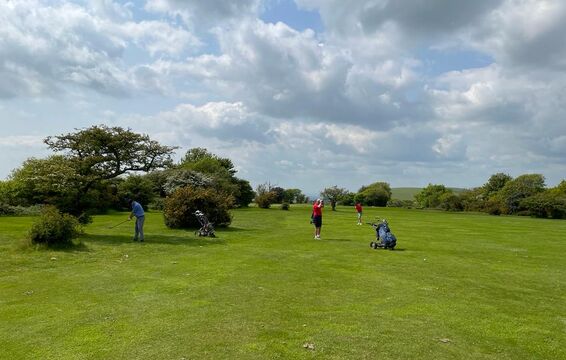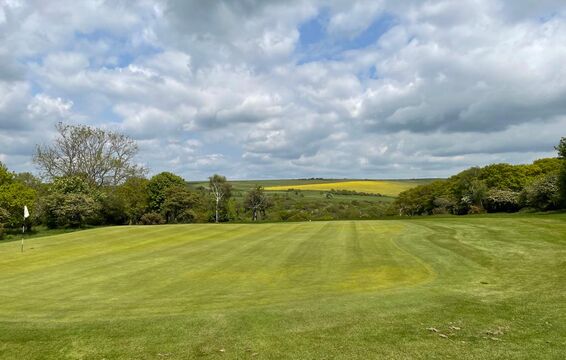 Sussex Golf Captains entertained Dorset Golf Captains at Pyecombe GC. Sussex ran out 6 - 2 winners.
Next up Hampshire at Eastbourne Downs.
---

Our golfing season is off and running. Despite the best efforts of the rain gods, we were able to kick off our competitions in style with our Spring Meeting at Nevill Golf Club.
Congratulations to the winners, Guy Kent and Trevor Haegar, who scored 43 points and won on countback from second-placed Nigel Powell and Trevor Pigram, with Mitch Clark and Sean Nolan coming in third. Countback was all that separated the first three places.
Next up is the Spring Mixed at Highwoods Golf Club.
---
The Sussex Golf Captains, founded in 1964, are a non-profit making organisation for Past and Present Club Captains of Sussex Golf Clubs.
We organise an extensive program of fixtures and matches for our members to enjoy and promote friendship to all. By doing so, we look to support Sussex Golf Clubs and help to grow the greatest game ever invented.
Last year we returned over £60,000 directly to Sussex Golf Clubs for hosting our events. This doesn't include the incidentals: drinks, buggy hire, ball sweeps and pro's shop spending.
We are proud to maintain the respect and etiquette the great game of golf richly deserves.
---
Join Sussex Golf Captains
Membership is open to any past or present Captain of a Sussex County Golf Union affiliated golf club, where the said club offer course courtesy to Sussex Golf Captains. An application form can be downloaded here.
If you are unsure, please contact the Secretary.