The Gordon Clark
The Gordon Clark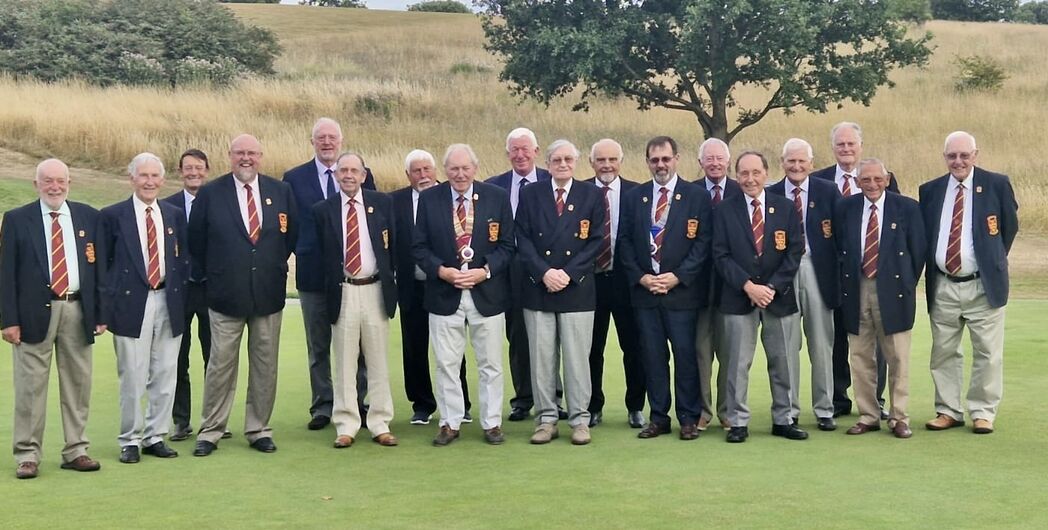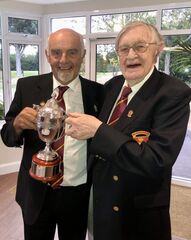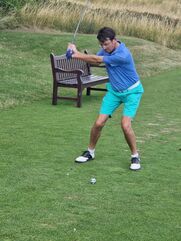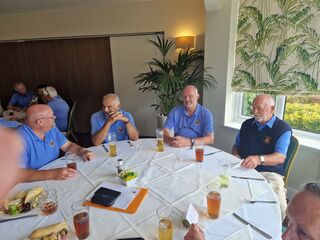 Part of the 50th Anniversary celebrations in 2014 was to introduce a Past Captains and Presidents' Golf Day. The following year Gordon Clark from the Nevill (Captain of the SGC 1998) donated a wonderful trophy.
It has become customary for the Sussex Golf Captains Vice Captain to host this event; therefore, this year it was played at Worthing Golf Club.
The winner with 37 points was Brian Street of Cowdray Park.
Second with 34 points was Nigel Wates of The Nevill (Pictured above in full swing), and third was Ian Potter of Worthing with 33, who clearly knew his way around the slopey greens at Worthing.
A superb Ploughman's lunch preceded the golf and a fine three-course dinner afterwards. Thanks to VC (and Birthday boy) Ian Potter for providing the Port, and he was thanked by a rendition of Happy Birthday by all the guests.
Thanks go to Gordon Clark and the staff and management at Worthing GC.